NSW based operator McGrath Newcastle didn't plan on purchasing a Freightliner truck let alone four Cascadias. Now owner Tony McGrath says his drivers can't do without them.
Transport company McGrath Newcastle is celebrating the performance of four Freightliner Cascadia prime mover trucks after they exceeded the expectations of owner and company's namesake Tony McGrath.
McGrath says he hadn't initially considered purchasing trucks from the North American manufacturer until a supply issue with another brand led him to Daimler Trucks Newcastle  where he purchased the vehicle.
The impressive performance of the first truck led the owner to secure an order for three more Cascadias.  McGrath Newcastle now has four 126 Cascadia models in the fleet, which feature a 600hp 16-litre DD16 engine, paired to a 12-speed automated manual transmission (AMT).  
McGrath says he was confident in the performance of the engines having had positive experiences with similar engines in the past.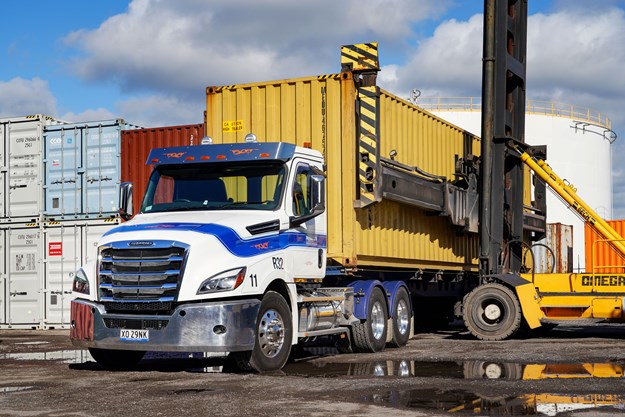 Two of the trucks that run as 79.5 tonnes A-doubles between Sydney and Newcastle have returned a best-in-fleet fuel economy of 2km per litre despite the high drag profile of the two 40ft shipping containers on the back.
"The fuel is good. It is better than the other trucks in the fleet," McGrath says.
The Cascadias have also been well-received by the McGrath Newcastle drivers, many of whom were fans of other trucks in the fleet before the Freightliners arrived.
"They have been very, very positive about the Cascadias," McGrath says.
"Once they drive a Cascadia, they are asking if they can stay in them, which is certainly a good sign."
McGrath says he thinks the comfort of the 126 Cascadia is one of the major reasons it is winning over his drivers.
---
RELATED ARTICLE: Fuso Shogun powers up ports operator 
---
"It is a lot of more comfortable than the other trucks we have in the fleet; that is clear," McGrath says.
Daimler says McGrath knows a lot about customer service. In fact, he still delivers for one of the two customers he had when he first started his business all the way back in 1980.
McGrath says the positive customer service experience from the Daimler dealership also adds to his overall satisfaction with the trucks.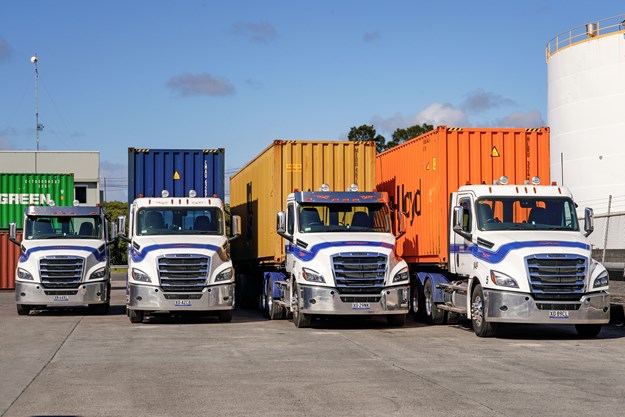 "We need to be supported so that we can deliver for our customers. So far, the guys at Daimler Trucks Newcastle have been excellent." McGrath says.
The 126 Cascadias also deliver when it comes to safety and Cascadia is the only conventional truck in Australia with a driver's airbag. 
It also has several active safety features including an Advanced Emergency Braking System (AEBS), Lane Departure Warning (LDW) and Adaptive Cruise Control as standard, while customers can also select the Side Guard Assist (SGA) system, which 'looks' down the left hand side of the truck and warns a turning driver of objects that may be difficult to spot.