Linfox, Toll wanted to cut rates for owner-drivers
---
Trucking giants urged the Road Safety Remuneration Tribunal to mandate pay rates lower than current levels.
Owner-drivers are only months away from receiving guaranteed minimum pay rates, but the remuneration on offer would have been much lower if Toll and Linfox had their way.
The country's two largest trucking players joined forces to try and convince the Road Safety Remuneration Tribunal (RSRT) to mandate payments significantly less than what owner-drivers currently receive.
The RSRT in December handed down its road safety remuneration order (RSRO) establishing minimum hourly and kilometre payments for contractor drivers from April 4.
The ruling applies to those working in the supermarket distribution and linehaul sectors and requires payment within 30 days for waiting time, loading and unloading, rest breaks, filling out paperwork and more. The level of payment will vary based on the task being performed and the equipment being used.
Many of the country's owner-drivers already toil under sub-par working conditions and paltry pay rates, and the new minimum payments are designed to rectify this.
Under the RSRT's ruling, owner-drivers involved in supermarket distribution work who supply their own prime mover while hauling a company-owned semi-trailer will receive $47.98 per hour and $1.30 per kilometre.
Toll and Linfox wanted this slashed to $42.09 per hour and 63 cents per kilometre.
In her written judgment establishing the new rates structure, RSRT president Jennifer Acton writes: "…the minimum rates proposed by Linfox and Toll result in considerably lower payments than those their witnesses indicated they currently provide to the contractor drivers engaged in supermarket distribution operations."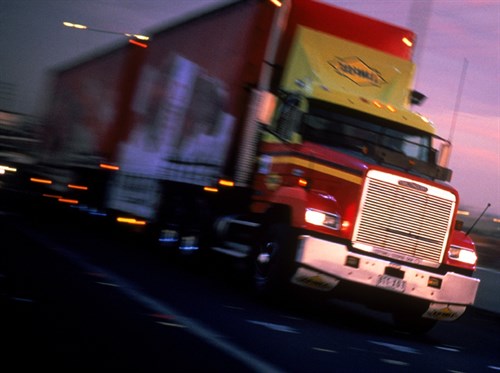 Owner-drivers would struggle to make ends meet under Linfox's proposed rates.
Acton highlighted the evidence of Toll Transport general manager Steven Borg, who told the tribunal that Toll paid $833.06 to an owner-driver engaged in supermarket distribution operations in Tasmania who worked for eight hours and drove 488km.
Toll and Linfox's proposal would have cut the payment to $648.10. From April 4, the RSRT will require companies to pay at least $1018.24 for the example Borg provided.
Meanwhile, Toll Transport national road manager Alec Trikash told the tribunal owner-drivers working in the supermarket distribution sector in Adelaide were paid $745.50.
Linfox and Toll wanted the rate lowered to $569.59, almost $200 less than what the RSRT will require to be paid from April 4.
In New South Wales, the RSRT will guarantee owner-drivers at least $1023.79 for clocking up 400km of travel in 10.5 hours, but Toll and Linfox pushed for a figure of $697.19.
Acton questioned if the rates Linfox and Toll wanted would allow owner-drivers to earn enough to make a living.  
"The Linfox and Toll proposed minimum rates are also lower than a reasonable cost recovery approach would suggest as the minimum payments that should be made," Acton says.
Both companies also tried to scuttle minimum hourly and kilometre rates for owner-drivers in the long-distance sector.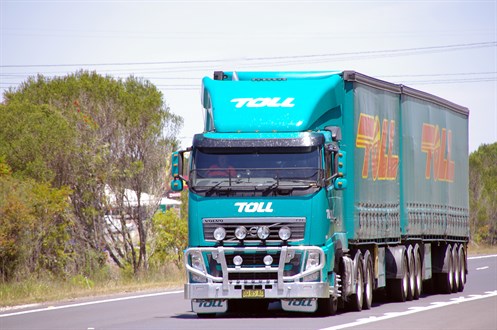 Toll convinced the RSRT to limit annual owner-driver rate increases to 2 per cent.
Toll and Linfox penned a joint submission that claimed setting rates for linehaul work was difficult given the numerous types of vehicles used in the sector, the differing fuel burn rates due to the various types of freight transported, and the different amounts paid for trips between regional and capital cities.
"In the circumstances, Linfox and Toll are, reluctantly, presently unable [to] support the setting of specific minimum rates for contractor drivers engaged generally in long distance operations," the submission says.
"Instead, Linfox and Toll submit that there should be further consideration of this issue (particularly in the context of different industry sectors). Linfox and Toll are prepared to engage promptly as part of any such process."
Both companies did, however, express in-principle support for linehaul drivers receiving minimum rates.
Toll did score a win in convincing the RSRT to reduce annual rate increases for owner-drivers.
The tribunal initially proposed 3.2 per cent increases for the life of the order, which will run until at least April 3, 2020, but subsequently settled on 2 per cent.
Toll NQX general manager Greg Smith told the tribunal that large national supermarket chains capped annual contractual increases to 2 per cent.
"We think the quantum of adjustment in the draft RSRO should be revised and that adjustment of 2% per annum is more appropriate in the circumstances," Acton states in her written judgment.
Under the RSRT's order, all parties in the supply chain are accountable for making sure rates in contracts are sufficient to ensure owner-drivers receive the minimum rate.
It means, for example, a client contracting Toll must make sure it pays the company enough so Toll can afford to pay owner-drivers at least the minimum rate.
The RSRT is due to publish an online calculator this year to help companies determine the rates they need to pay.
Subscribe to our newsletter
Sign up to receive the Owner Driver e-newsletter, digital magazine and other offers we choose to share with you straight to your inbox
You can also follow our updates by liking us on Facebook. 

Trucks For Hire | Forklifts For Hire | Cranes For Hire | Generators For Hire | Transportable Buildings For Hire