Delivering to Australia
---
The transport industry is receiving mostly positive recognition for its role in keeping Australia moving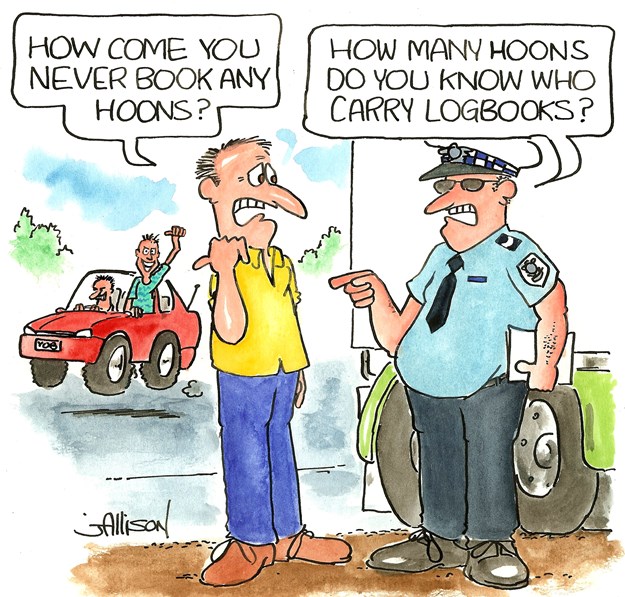 To those of you who have lost work, I hope you have had some time with family and that you get your job back. To those of you who are still busy, what have you seen change, on the road and off? Yes, the reduction in traffic has been good, but for me it seems there are either more idiots in cars in a hurry still out there, or they are simply stupid and taking risks, which is even harder to understand when there is so little traffic.
The highway can be a lonely place at times, depending on where and when you run, but I have gone for hours and seen few vehicles at times, something that doesn't happen all that often on major routes. We are still delivering Australia though and doing our part and while we have been recognised in many ways, it seems truckers in the US states have been even more visible and thanked, even by President Trump.
Most of the roadhouses I deal with regularly have stayed open, kept cooking (and with the exception of those still using foam plates as their management have not kept up), have continued to look after us. Some have put on extra cleaners and we should all thank them each time we use their showers and facilities, while others have simply cleaned more and hung in there while the car numbers died away on the highways. To all who have looked after us, I say "thank you".
Parking bay rules
I have not heard many stories about enforcement either way. I have seen them on the road, but not had any discussions, although I have offered the police at the border a copy of Owner//Driver when I could and it has been accepted.
The tragedy in Melbourne should never have happened and until we know all the facts, I will say no more. The one comment I would like to make towards safer roads for all in the future, is that there must be better education for anyone who stops on the side of the road. Yes, there are times when the shoulder is narrow and if you break down, you have little option but to stop and do your best to get out of the way of all traffic. But how often do we see cars stopped on the roadside, but barely even off the traffic lane! Those who are pulled up by police should stop or be made to stop in an area where all will be safe.
In the US there are police inspection sites within parking bays, so the police can direct the vehicle there so all are much safer. We of course need the parking bays first. It would be a much safer place to do any infringing and would lessen the need for the slow-down laws. New South Wales has altered theirs following comments; so much for a set of national laws that we can all agree on.
While they do have much higher speed limits at the many roadworks I saw in the US, they are very serious about safety for their road workers. Signs indicate that if you kill a road worker you will go to jail for 10 years. It may well be an interesting thing to pursue to see which works better in terms of safety for all.
Fixing our roads
I will offer a tongue-in-cheek thankyou to NSW Roads and Maritime Services (now Transport for NSW) for recently fixing the road between the Safe-T-Cam site south of Goondiwindi and Boggabilla. I do believe it is now nine years since I first raised the problem of the undulations there. I had a gentleman from RMS in the truck back then and he even commented on how bad it was. I asked him to complain for me as well, but he was in an usual position with the RMS so it obviously did not get repaired. But it has been on many lists since, along with many other items.
I received a call from my new contact at Transport for NSW and she replied that the previous contact had been quite sincere with praise of my efforts to provide valuable feedback and comments. While she could not respond to every single issue I had raised, she would make sure all would be passed on. I thanked her and asked for one more thing, well a few more things including some missing guideposts for green reflector bays, but the last was that anything they completely disagreed with or thought not important, would they at least let me know so I could either improve my argument or learn why they disagreed.
With all sincerity, I wish I could do more to find a way to capture the public support we have currently and make it ongoing. I have achieved some online things, through the ABC and my blog, plus we did get coverage on the ABC TV Landline program on May 10 about being on the road during the COVID-19 crisis. Also, the Triple M radio Night Shift spot with Luke and Jess revealed other drivers' views. It's a popular show for many truckies on the road in the early hours.
What we need though is regular mainstream and daytime access to the public. How many of them listen to the radio after midnight? How few of them would ever pick up, let alone read, a copy of Owner//Driver to be able to perhaps better understand some of our issues?
We must keep trying to see things improve, because no one else will do it for us.
Subscribe to our newsletter
Sign up to receive the Owner Driver e-newsletter, digital magazine and other offers we choose to share with you straight to your inbox
You can also follow our updates by liking us on Facebook. 

Trucks For Hire | Forklifts For Hire | Cranes For Hire | Generators For Hire | Transportable Buildings For Hire