Looking like new - BTS Heritage truck display
---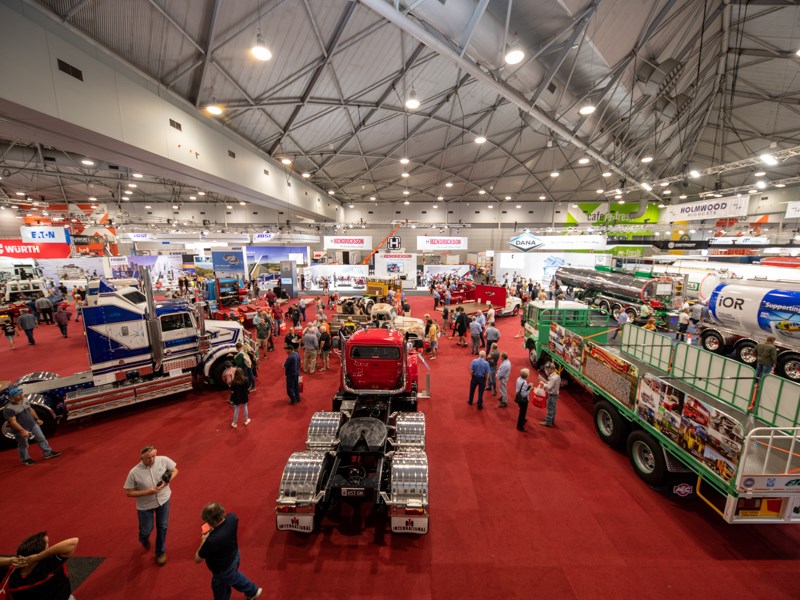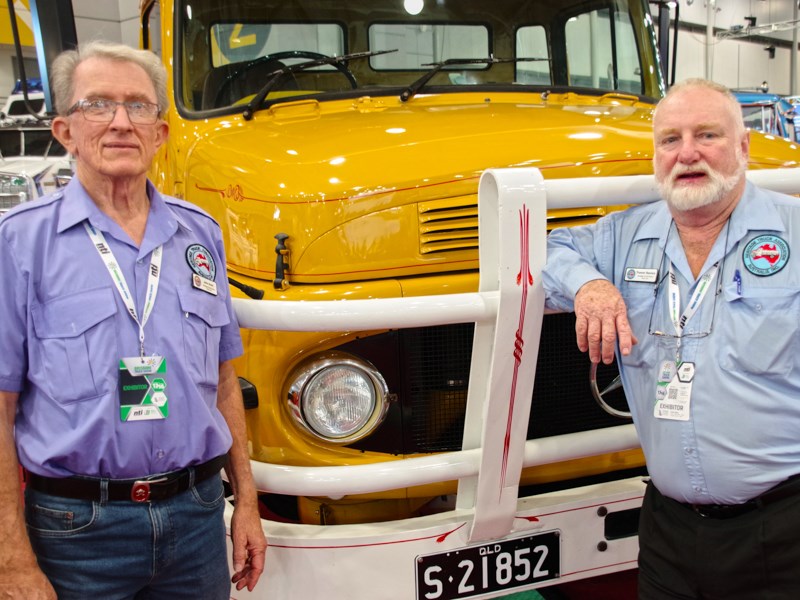 Left to right: Heritage Truck Association Australia Inc vice president John Dodd and president Trevor Davies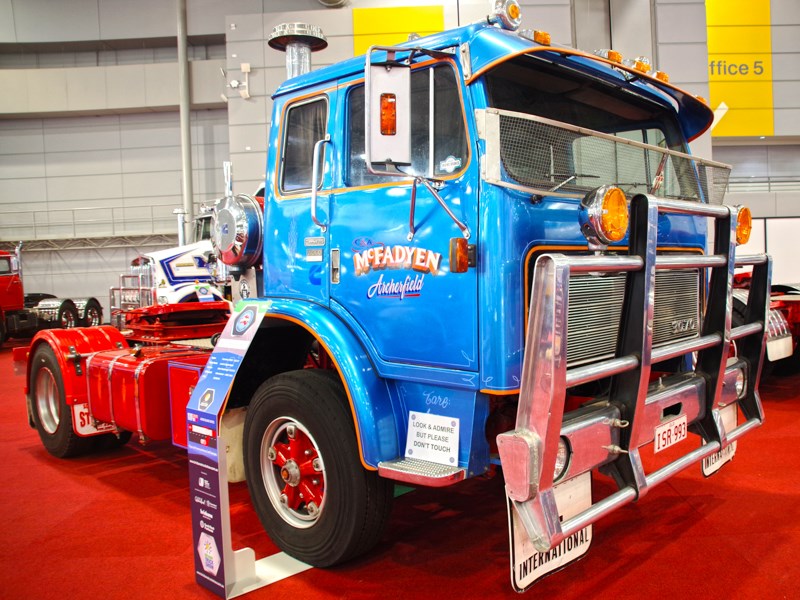 This 1978 International 3070B has a Cummins VT903 engine putting out 350hp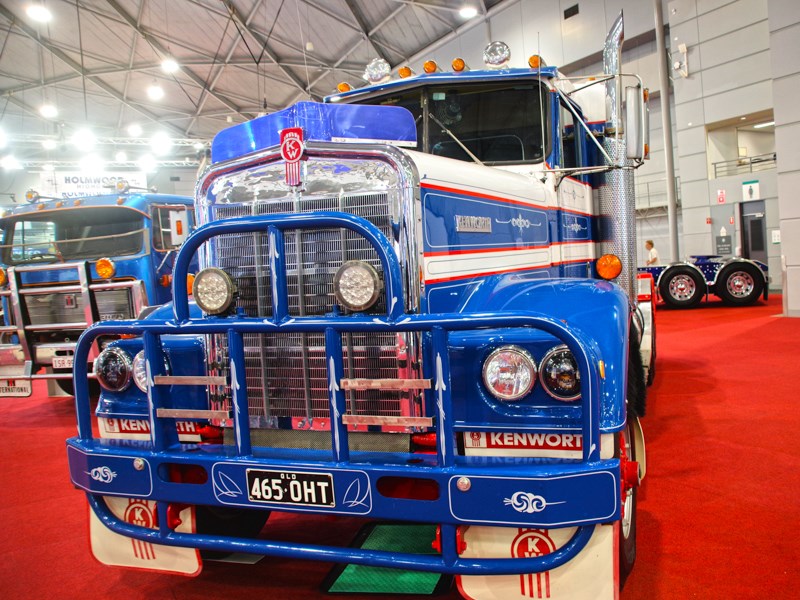 The 1973 Kenworth W924 clocked up more than five million kilometres during its working life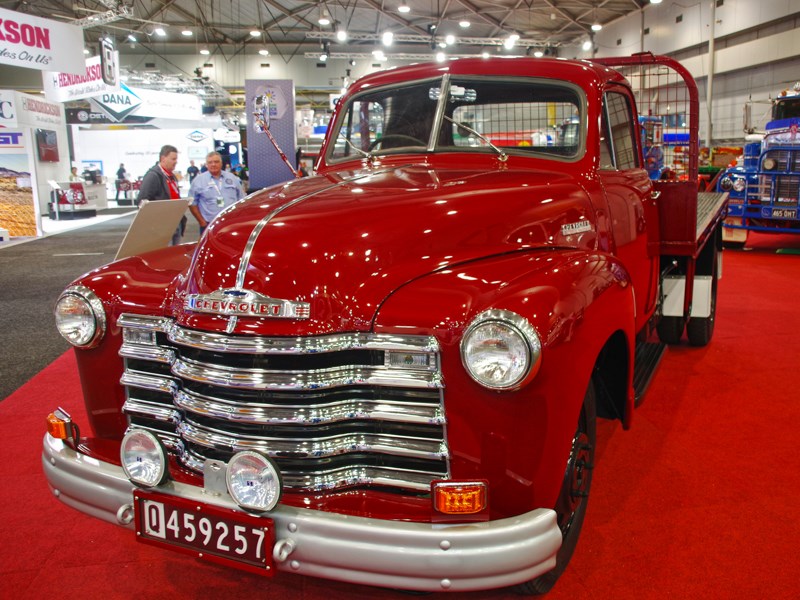 The restoration of this 1948 Chevrolet Loadmaster began in 2013 and was completed in May 2017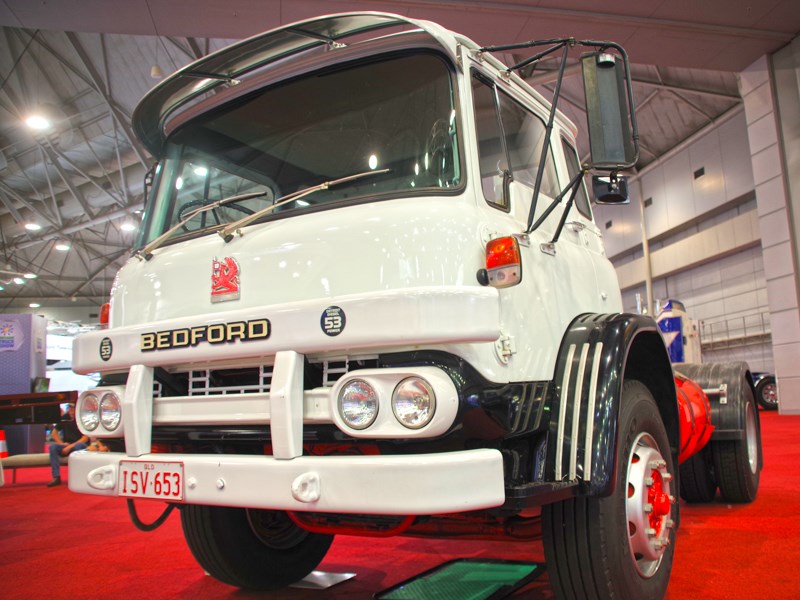 Assembled in Australia at General Motors Holden, this 1975 Bedford KMR/XT5 was refurbished over a two-year period starting in 2008, although it had another 12 months' working life after that on a Western Downs property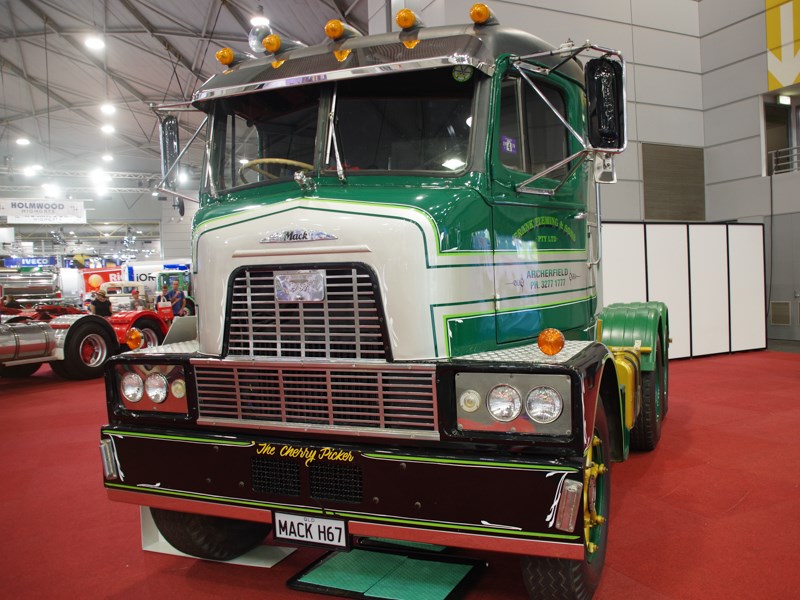 Originally a left-hand drive truck and one of two imported H673 ST models in 1962, this Mack was known as a 'cherry picker' due to its cab height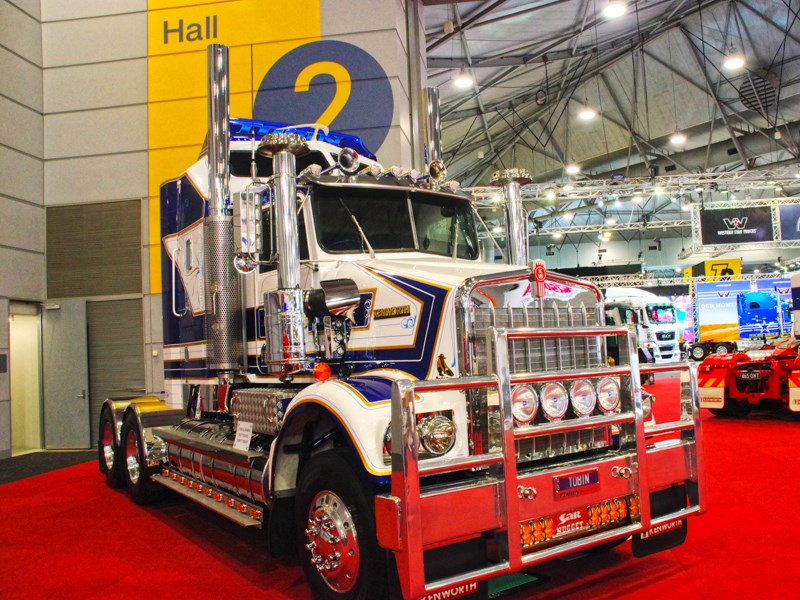 The 1986 SAR Kenworth W925 SAR is a collector's item, being number one of 30 of these models released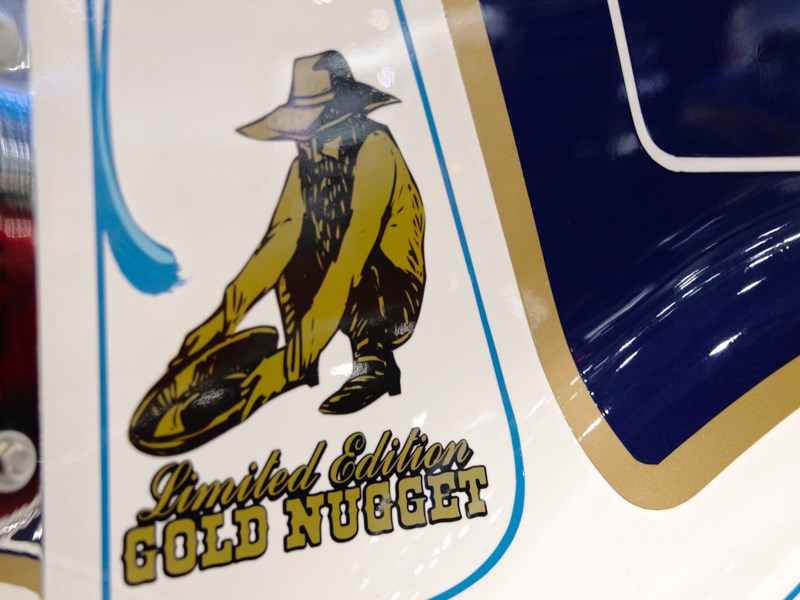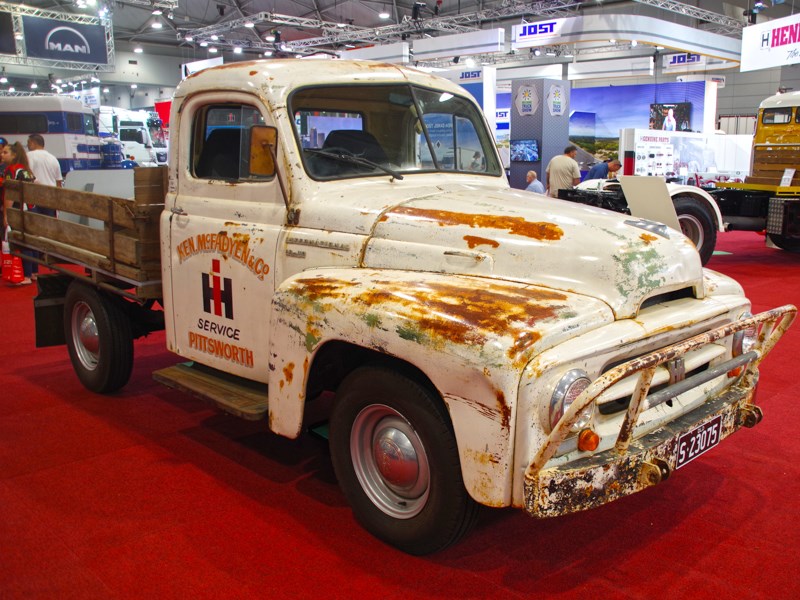 Awaiting restoration, this 1954 International AR 110 three-quarter tonne ute was originally purchased by Queensland's Balonne Shire Council for the power station in St George. Under the bonnet is a 220 Silver Diamond International engine with a 3-speed column shift 'box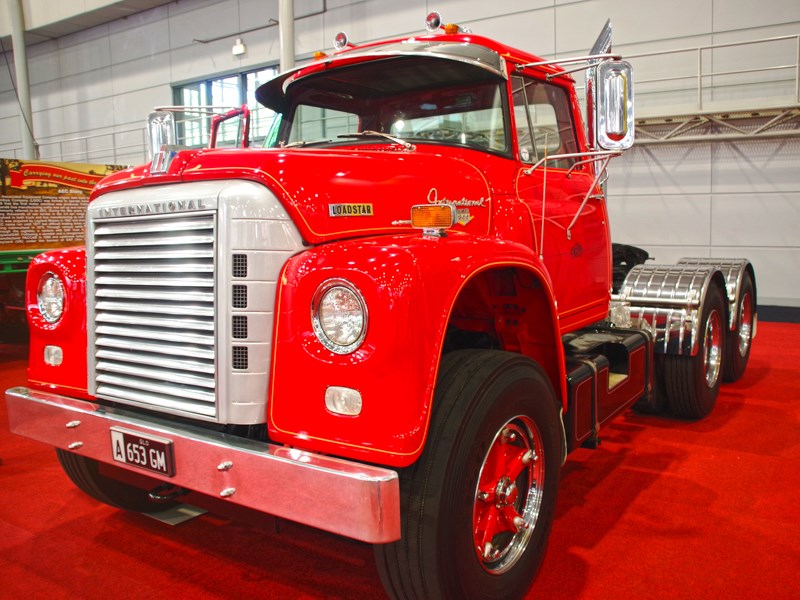 The Victorian State Electricity Commission bought this International Loadstar in 1970. It started out as a prime mover, carting lamp posts from Webb Dock to the Electric Commission yard at Port Melbourne. A tipper body was later added. Waterfront work eventually brings rust, but it was converted back into a prime mover during 18 months of restoration which was completed in January 2018.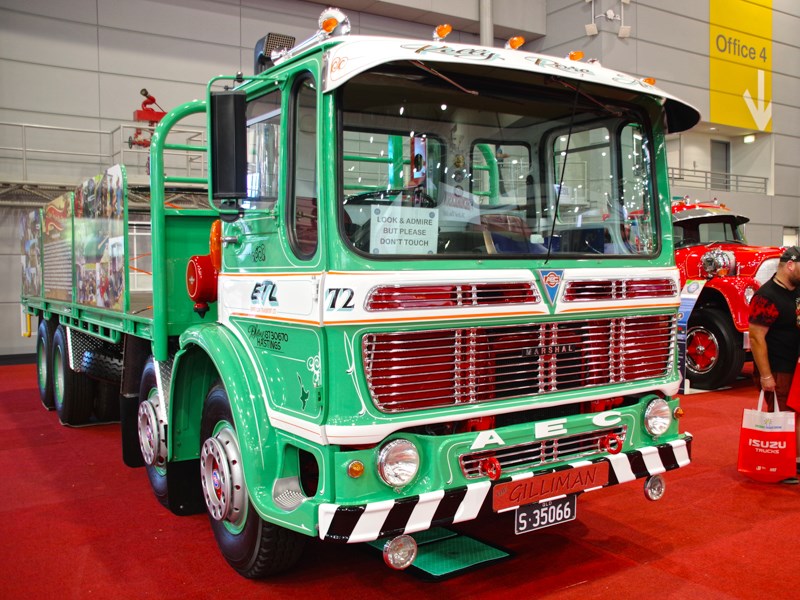 This truck is known as an AEC Marshall, TGM8 meaning it is a tilt cab, general goods vehicle, medium weight, 8-wheeler. The truck's original owner remains unknown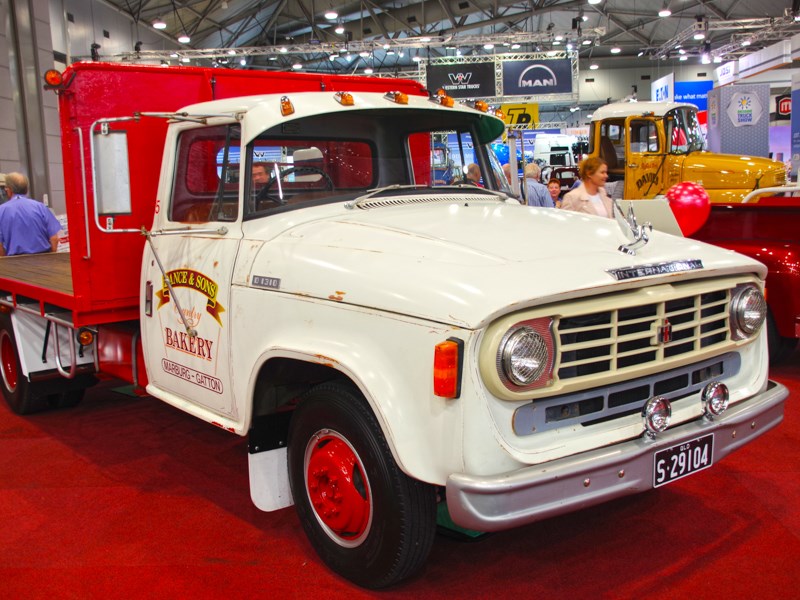 Still working up until 2002, this 1975 International D1310 was resurrected in 2016 and has been carefully refreshed to be kept as original as possible to how it was in its heyday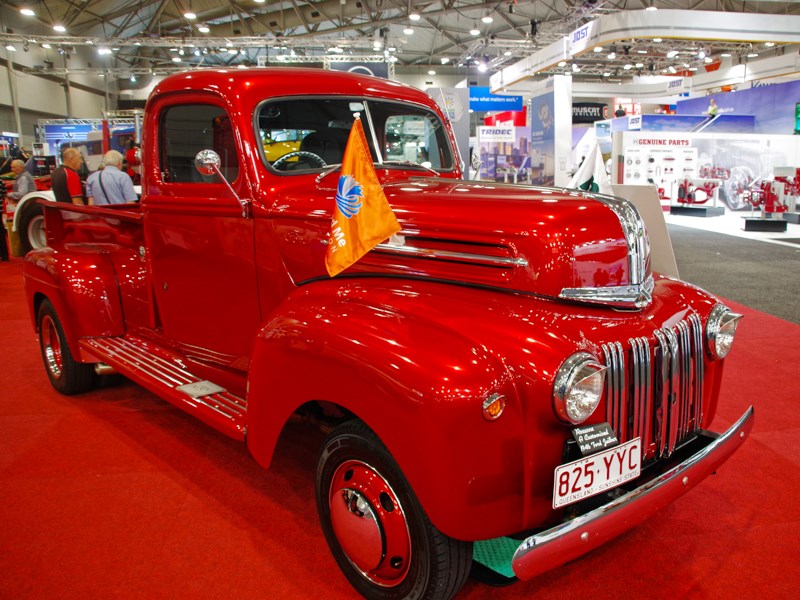 The oldest truck on the heritage stand was this 1946 Ford Jailbar. Known as 'Roxanne', the Ford was the second vehicle restored and raffled by National Transport Insurance (NTI) to raise funds for research into motor neurone disease. Notably, it was a member of the Heritage Truck Association Australia, membership officer Michelle Wilkie, who had the winning raffle ticket that was drawn on the final day of the 2019 Brisbane Truck Show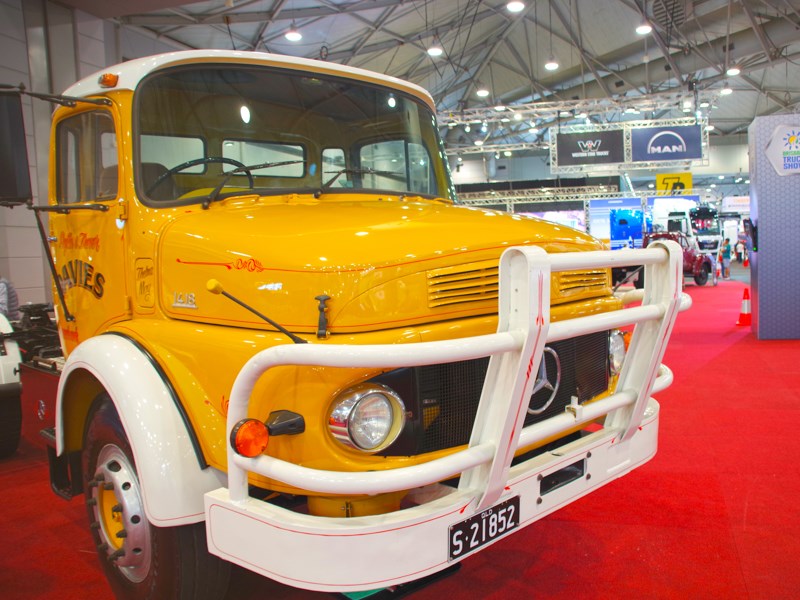 On show in Brisbane, this 1971 Mercedes-Benz 1418 LS is powered by a 180hp engine with a 5-speed gearbox. It has a top speed is 82km/h

When the offer came for the Heritage Truck Association Australia Inc to fill what was a surprise gap at this year's Brisbane Truck Show, it proved to be a successful added attraction for Australia's largest truck event.
The non-appearance from a few of Australia's major truck makers at the 2021 Brisbane Truck Show may have left many attendees scratching their heads in bewilderment, but it proved to be a blessing for the Heritage Truck Association Australia Inc.
Generally, the association holds its annual show on the third weekend of May at the Rocklea Showgrounds, coinciding with the biennial Brisbane Truck Show every second year.
Heavy Vehicle Industry Australia (HVIA), organisers of the Brisbane Truck Show, had cross-promoted the Heritage Truck Show, encouraging visitors to the Sunshine State capital to take in the Rocklea event while in town.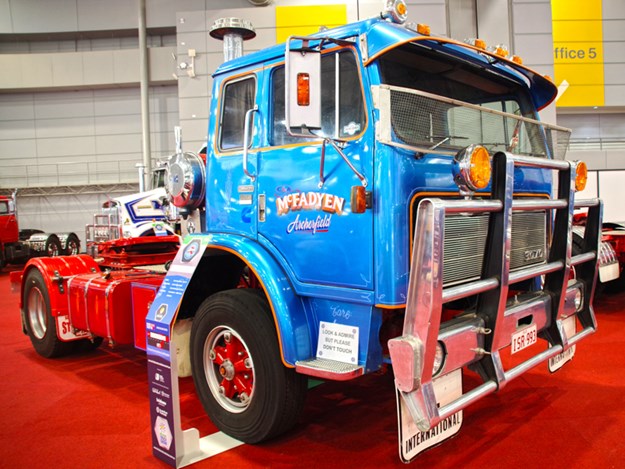 But with Isuzu Trucks vacating its 2021 main floor show position, the baton was passed to the Heritage Truck Association to fill the gap, and its committee jumped at the opportunity. It was an apt outcome due to the association's existing relationship with the Japanese truck maker.
"Isuzu has been our major sponsor at our Rocklea show for many years, and it's always had their equipment at our show, but now it's a little bit different," explains the association's president, Trevor Davies.
"We've got the older trucks now in their position, which is pretty good. And we thank Isuzu for it."
Back in 2019 the heritage show had more than 350 trucks parading at the Rocklea oval, with busloads of Brisbane Truck Show-goers arriving to take in the historic road transport exhibits.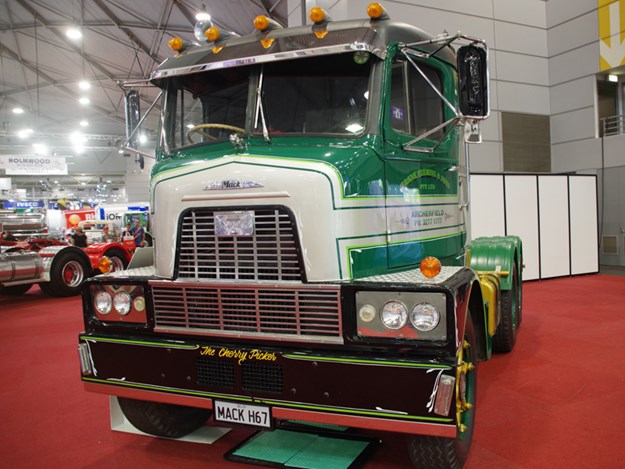 However, while the move to the Brisbane Convention and Exhibition Centre (BCEC) on May 13 brought a higher profile, space restrictions meant heritage truck numbers would be limited. Hence, a carefully handpicked bunch of 12 commercial vehicles of the past were on show in Brisbane.
"We presented a broad brush example of what's in the club, from things unrestored to those that are full of bling," says Heritage Truck Association vice president John Dodd.
"The idea was to not pick individuals as such, but to give a broad showing of what is in the club."
Limited edition
It was an impressive selection on show, from a 1948 Chevrolet Loadmaster through to an original Kenworth SAR, a 1986 W925 model.
The appearance of the Kenworth proved to be a masterstroke due to Paccar showing off its new limited edition Legend SAR at its nearby stand in the BCEC.
The '86 W925 6x4 prime mover was number one of only 30 SARs released in 1986. It had been classed as a "write-off" but with the interior and exterior now fully restored, it more than held its own among the newbies at the Brisbane Truck Show.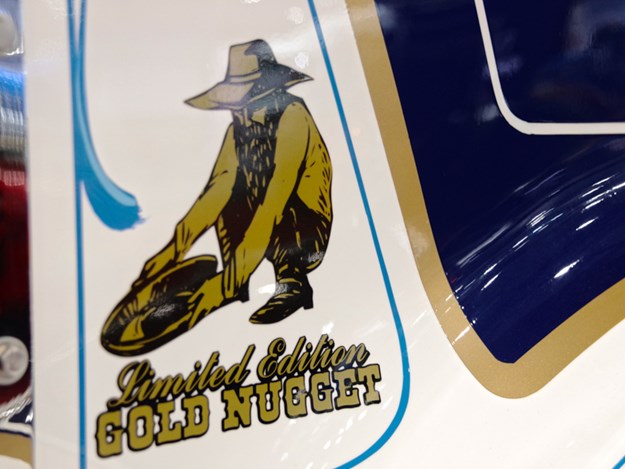 Another Kenworth on the historic truck stand, a '73 W924, had previously spent eight years with Shell, followed by two years as a clay truck before clocking up 38 years as a truck and low loader combination bitumen tanker.
Elsewhere, a stunning 1962 Mack H673 ST made up for the lack of new 'bulldogs' at the show. This particular Mack, one of two imported into Australia for Antill Ranger & Co, was known as a 'cherry picker' due to its 2.7 metre cab height.
Of course a vintage truck display would not be complete without a Bedford. The 1975 KMR/XT5 model had a rough life before undergoing a two-year restoration, including full cab refurbishment inside and out, new radiator, clutch brakes, engine rebuild and reconditioned power steering. It looked well worth its original 1975 price of more than $18,000.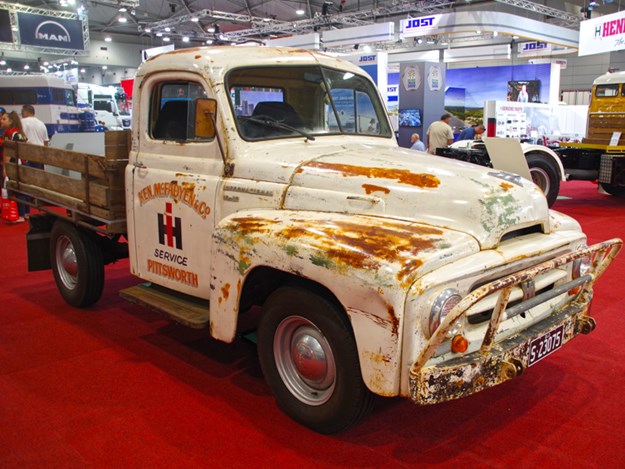 However, the top curiosity piece on display came in the form of an AEC (Associated Equipment Company) Marshall TGM8, which translates into 'tilt cab general goods vehicle, medium weight, 8-wheeler'. The truck's full history, its age and the original owner is at this stage unknown, but its last working days were spent on a ginger farm at Yandina, Queensland. Its restoration took eight years to complete and, as John Dodd asserts, "I would say it's better than what came out of the showroom".
"The fellow [Kevin Gillin] who did it, he's a long standing member of the club, and he does absolutely excellent work. Just brilliant," he says, although Kevin would argue that it was far from a "one-man-band" effort.
Enthusiastic team
John has been with the Heritage Truck Association Australia for close on six years. Now retired, he has been involved in the trucking industry since 1976. However, he's kept busy with the association, as well as his own pet project, restoring a 1988 Kenworth T600.
"It started out life as a Bunker's truck and used to run Melbourne to Perth. It has a unit number of 63 and was one of the first three T600 Kenworths that Ron Bunker bought."
While the T600 didn't make an appearance this year, there's always next year's event at Rocklea. And possibly the chance to be part of the 2023 Brisbane Truck Show.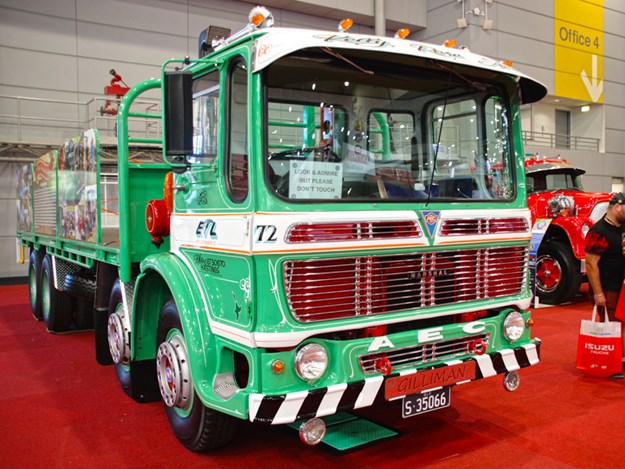 "We would love to work hand in glove with the truck show, but it is a commercial decision, and for us to purchase one of these sites it's out of the realms of our capabilities," John says.
"But we would welcome the opportunity to work with them [HVIA] in some format."
"We've had that much interest over the four days," Trevor adds. "The area's been full all the time, especially on the weekend.
"The major point is the many faces that John and I have known in the industry for that long. You see those faces come through and rekindle old friendships again.
"So it's great. We're really happy."
Subscribe to our newsletter
Sign up to receive the Owner Driver e-newsletter, digital magazine and other offers we choose to share with you straight to your inbox
You can also follow our updates by liking us on Facebook. 

Trucks For Hire | Forklifts For Hire | Cranes For Hire | Generators For Hire | Transportable Buildings For Hire