Death to Diesel? – The future of truck propulsion
---
Truck makers are rushing headlong into a future which probably won't feature dead dinosaur juice as the drink of choice. So if that's the case, what will the future of trucking look like?
Remember back in the 1980s and '90s there was a show on TV called Beyond 2000? For those who don't it was a family-oriented Sunday night affair showcasing anything that was remotely techy; a sort of soft-news/entertainment program  in the same vein as Top Gear but with a broader scope as they would show off cars, computers, new inventions, etcetera. For those of us who were young and impressionable back then, it was an eye-opening look into an exciting future which we were going to live.
The show was a great concept and must've rated well as the series ran from 1985 until 1999, but when it came to making predictions about what would actually occur beyond 2000 (which must have been much easier in the later seasons) it was a bit hit and miss. Living on Mars, hover cars and a solar-powered regatta around the moon were among the howlers but closer to the mark were in-car navigation, MRI machines, and way back in 1988, climate change.
That last point brings us neatly to the current time we live in or 'the future' if you believe old TV shows. And what future it is, one in which we are witnessing the biggest revolution in propulsion technologies since the first four-stroke reciprocating piston engine sputtered into life back in the 1870s.
Yes, lots of German blokes with beards and surnames like Otto, Diesel and Daimler who brought us the internal combustion shove which has lasted more than a century is now coming to an abrupt end. We are now witnessing the death of diesel, so what do the next few decades look like engine-wise? 
The major manufacturers are fast developing and making production-ready electric trucks for deployment right now, but many also have a finger in the hydrogen fuel cell pie, so let's take a look at what is happening with the major players and how they are preparing for a future devoid of carbon emissions.
Kenworth
For a company steeped in tradition, Paccar isn't afraid to upset its base and has released the T680E electric truck powered by Meritor's interesting Blue Horizon 14Xe electric motor system which looks like a regular rear axle but has an electric motor integrated into it.
Kenworth claims a continuous power rating of 536hp with a 670hp peak power number and 1,623 lb.-ft. of torque. Range is said to be 250km and the T680E has a top speed of 105km/h.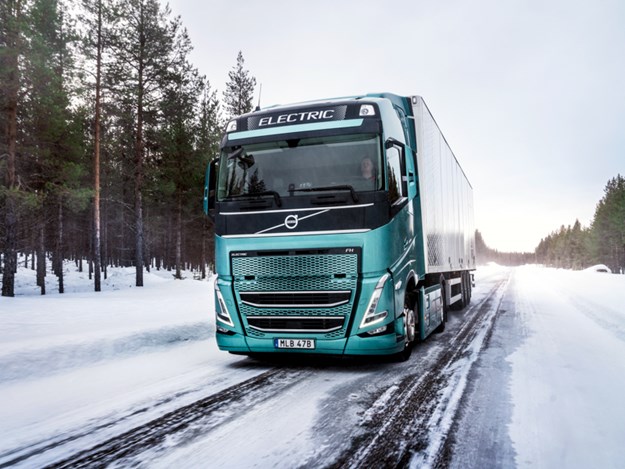 Volvo
The Swedish maker is already pumping out electric models in Europe and the US where the brand is enjoying early converts to its plug-in trucks but is also looking into alternative fuels and of course hydrogen fuel cell technology. Early in 2021 Volvo touted a 35 per cent sales number for electric trucks by 2030. That isn't very far away so it will be interesting to see how sales track over the next few years as that sales figure is a global ambition and doesn't mean Australia will follow the electric call as quickly, especially if alternative fuels (something Volvo says it's keen to utilise) come to the fore in the next few years.
Daimler
You'd never bet against the established brands as they always seem to be able to find a way through and this is true of Daimler with the fully electric Fuso eCanter and bigger trucks like the Mercedes-Benz eActros already taking the fight to the streets. Daimler is also forging ahead with a heap of partnerships around areas such as hydrogen filling station development, charging stations and  autonomous driving systems to name a few.
Added to all of this Daimler is now free from the car side of the Mercedes-Benz business which means an added degree of flexibility at quite a critical time in the race toward decarbonisation.
Most recently the launch of the eCascadia electric rig is causing headlines like the order by Sysco Corporation signing on the dotted line to buy 800 of Freightliner's newest additon to the Daimler electrified range. 
With an uptake this big you can see the winds of changes blowing strongly in the electric direction.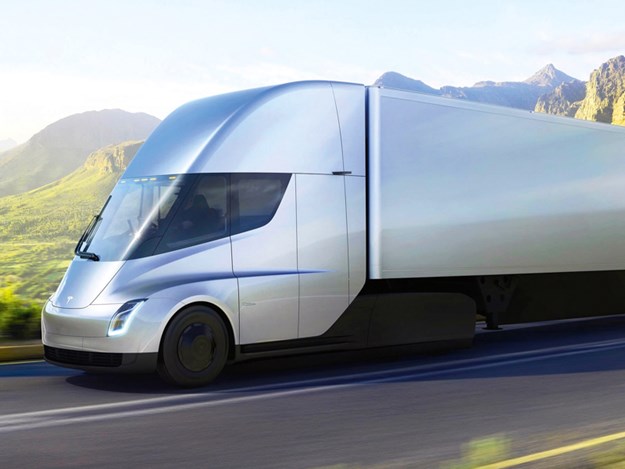 Tesla
Ah Tesla, the elephant in the electric truck room. It seems that Tesla enjoys a cult-like following which approaches hysteria if you dare express an opinion that isn't your complete devotion to the brand and praise its quality, worthiness and aesthetic beauty above all else. Problem is the Telsa Semi has been delayed numerous times and at the moment there's no way it will come to Australia because it's too wide for our roads, not to mention the ADR-defying central driving position. Despite these setbacks it doesn't seem interest has gone off the boil with US companies like PepsiCo placing strong orders for the Semi. Part of this interest is due to impressive specs with a range of 300 (480km) or 500 miles (800) though how much power those four electric motors (one for each rear wheel) transmit to the contact surface is not yet clear.
Hyzon
Probably the most exciting company at the moment and with an Australia connection to boot, Hyzon is powering ahead with hydrogen fuel-cell trucks and buses with a lot of local and international interest.
Hyzon's Hymax 450 prime mover is set to debut in Australia this year and is touted to be the first hydrogen fuel-cell truck in operation in Australia. With a continuous power output of 450kW from the electric motor and a range of 650km it looks the goods, added to this Hyzon is working on a liquid hydrogen solution which the company says could garner a 1600km range. And in a move that will shut Facebook keyboard warriors up for good, with the constant whinge of "it can't pull a road train", Hyzon is set to deliver five 154-tonne rated fuel-cell prime movers to be used by Townsville Logistics in North Queensland.
The last drop
It seems whether we like it or not hydrogen and electric-powered vehicles are going to be the norm within a few decades and we can all kiss piston engines goodbye but while this sentiment is true for most of the manufacturers forging into a carbon-free future, there are corners of the market still catering to piston, crankshaft and valve enthusiasts the world over.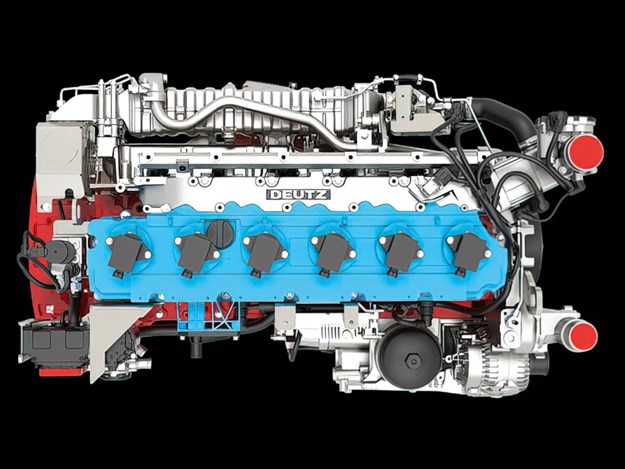 German engine maker Deutz currently offers a hydrogen gulping in-line six-cylinder engine with 200kW of power (270hp) to pacify the suck, squeeze, bang, blow crowd who would still like to be able to hear an engine running and enjoy linear power over a rev range. This sort of thing is possible to have in a carbon-neutral future as emissions from an internal combustion engine fuelled by hydrogen can be brought down to low levels or even zero by the use of a catalyst much like how AdBlue is used for diesel engines currently.
But does diesel have to die? In the long term the answer is a resounding yes, but in this transition away from fossil fuels, co-combustion is a promising option to (somewhat) ameliorate carbon emissions from derv-burning units.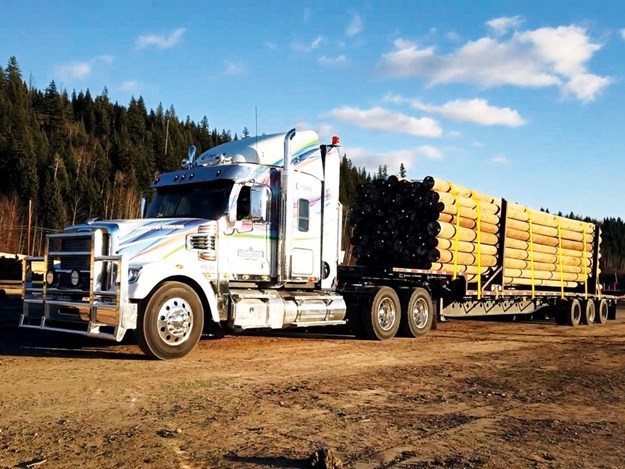 Canadian company Hydra Energy is an interesting example as it modifies regular prime movers with a hydrogen tank and injection system and claims that over a three-year trial period its hydrogen-diesel, co-combustion injection system showed no loss in fuel efficiency, range, power, torque, or payload capacity but claimed a carbon emissions reduction of up to 40 per cent per converted truck. These numbers are impressive numbers and could be a solution to wean users off combustion engines while also allowing manufacturers to run out ICE production and parts supplies/contracts over a period of time as they transition to other technologies.
The headline date coming up for most manufacturers for some sort of change to model line-ups is 2030, and that ain't far away, which bring us back to the not so easy task of predicting the future.
Change is coming, that is a given, but hopefully in the transition to decarbonising transport entirely there is a mix of technologies utilised, like alternative fuels and ICEs running on hydrogen, because while electric is great for short range runs and fuel-cell tech can theoretically handle the long haul stuff, infrastructure for both is still nascent and that is the biggest challenge in introducing these technologies especially in a country as big and as sparsely populated as Australia.
Subscribe to our newsletter
Sign up to receive the Owner Driver e-newsletter, digital magazine and other offers we choose to share with you straight to your inbox
You can also follow our updates by liking us on Facebook. 

Trucks For Hire | Forklifts For Hire | Cranes For Hire | Generators For Hire | Transportable Buildings For Hire