New local EV construction challenger cashes up
---
True Green gains investment for Nexport's production, including for freight
An intriguing potential new entrant into the Australian commercial electric-vehicle (EV) manufacturing market may have transport and logistics (T&L) potential.
Australian 'clean tech' investor True Green – the portfolio of which includes electric bus transport and technology group Nexport Mobility – has secured A$110 million to advance its e-bus and EV making capability nationwide, to OwnerDriver sister publication Australasian Bus and Coach (ABC) has reported.
However, elsewhere, it is reported and images show that a vehicle platform suitable for carrying freight, the DLX, is in the mix.
The development comes two years after Nexport and Macquarie Group's Corporate and Asset Finance (CAF) linked with Chinese electric commercial vehicle and lithium-ion battery manufacturer BYD in a deal bringing its battery electric light-duty vehicles to Australia and New Zealand.
Hong Kong-based Tor Investment Management, a private alternative asset manager focused on Asia-Pacific markets with more than US$2 billion (A$3 billion) in assets under management, provided the new funding line, True Green Impact Group confirmed to ABC.
Burnvoir Corporate Finance supplied financial advice for the raise.
---
Read about the deal to bring BYD trucks to Australasia, here
---
Environmental, social and governance (ESG) accelerator and active impact investor True Green will use the funds as growth capital for the Nexport Group, which is currently leading the clean mobility-tech evolution across Australia, it states.
This includes boosted funding to support the NSW government with its transition to an electric bus fleet and to introduce a range of mobility product offerings to the corporate and consumer markets, it explains.
The funding injection also supports the renaissance of clean-tech manufacturing in Australia with Nexport, as reported earlier, to establish a large-scale production facility at a 94-hectare eco-hub hub in the NSW Southern Highlands region of Moss Vale – being developed by the True Green Group, it confirms.
Tritium connection
Following a recent Australian Financial Review (AFR) report that cited Nexport Mobility planning to team up with charging group Tritium to make electric vehicles in Brisbane, True Green executive director Luke Todd – as he confirmed a A$110 million funding injection – stated to the AFR: "We're very excited about the recent Olympics news because we believe a key part of Brisbane and the Olympics is hopefully going to be the first zero-emission Olympics.
"We're in detailed discussions with Tritium about having a joint facility where we'll be manufacturing EV products in Brisbane."
As the AFR reported, Todd described Brisbane-headquartered Tritium as a "business cousin" because both Tritium, which makes fast-chargers for electric vehicles, and Nexport Mobility are backed by Trevor St Baker's St Baker Energy Innovation Fund.
It cited Nexport wanting to build a battery testing facility in Brisbane in partnership with Tritium, so it can demonstrate the safety of electric batteries.
Todd told the AFR: "Hopefully one day if we're making batteries in Australia, whether it's us or ...some other entities, this will be a facility that would be an open platform type facility where anyone could come along and our team of technicians would work with them to test the batteries."
The AFR report added that Nexport also hopes to build electric buses and logistics trucks in Brisbane alongside Tritium's manufacturing plant for charging stations.
"That then starts to create this whole ecosystem of clean tech industry that hopefully puts Brisbane, and other parts of Australia, on the map globally as a renowned trusted quality manufacturer of products and chargers."
Given his recent comments which seemed to focus on True Green's EV endeavours in Queensland, ABC magazine asked Todd if this was a new focus, or was it still on NSW, or if there was some 60/40, 70/30 split either way envisaged for direction of True Green/Nexport funding and resources to both.
"We are focused both on NSW, Victoria, Queensland and also the ACT ... each is equally important," Todd replied.
The locally produced electric vehicles (EVs) will be developed in conjunction with BYD Auto, of which American business magnate and investor Warren Buffett's Berkshire Hathaway owns 8.2 per cent, sources confirm.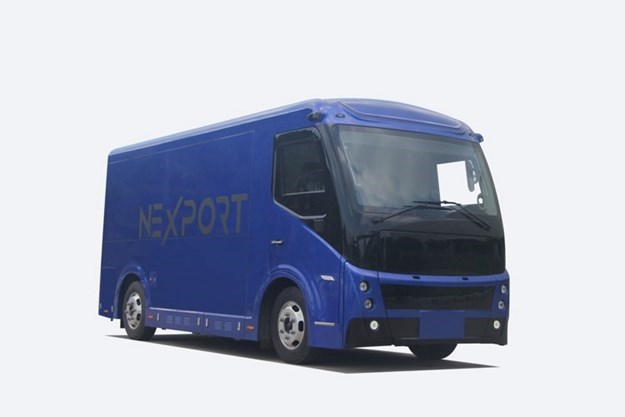 According to True Green, the funding, "...significantly bolsters the group's balance sheet and provides a clear runway to a potential IPO in early 2022."
Additionally it, "...marks TrueGreen's push to bring manufacturing back to Australia and [the] Southern Highlands region" of NSW.
It also highlights the ongoing demand from government organisations and other large corporate groups for sustainable alternatives, as Australia urges closer to net-zero emissions, it explains.
Nexport received considerable demand from a range of international investment groups, which well exceeded the A$110 million needed, True Green noted.
This funding follows the completion of a successful capital raise in May, 2021, when Nexport secured A$20 million from the St Baker Energy Innovation Fund.
 "To have secured this funding is a major coup for Nexport. It exceeded the total amount we were initially seeking and comes from a major international fund, highlighting the broad reach and potential applicability of our vehicles," Todd said.
"The group now has the necessary financial flexibility to progress a number of opportunities and bring advanced manufacturing back to Australia and transform EV adoption from aspirational to mainstream," Todd explained.
Subscribe to our newsletter
Sign up to receive the Owner Driver e-newsletter, digital magazine and other offers we choose to share with you straight to your inbox
You can also follow our updates by liking us on Facebook. 

Trucks For Hire | Forklifts For Hire | Cranes For Hire | Generators For Hire | Transportable Buildings For Hire