VOTE FOR THE 2021 OWNERDRIVER TRUCK OF THE YEAR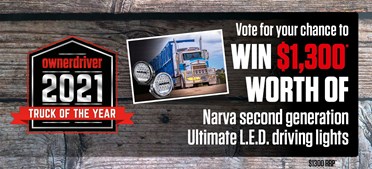 The 2021 Truck of the Year Award marks the culmination of the highly-popular Truck of the Month feature in OwnerDriver magazine.
The team here at OwnerDriver has chosen the finalists, but the responsibility of selecting the winner is now up to you – our valued readers. Among the nominees are some of Australia's most amazing trucks – so we don't envy the job ahead of you!
Fill out the form below to start voting