International returns with four pronged attack
---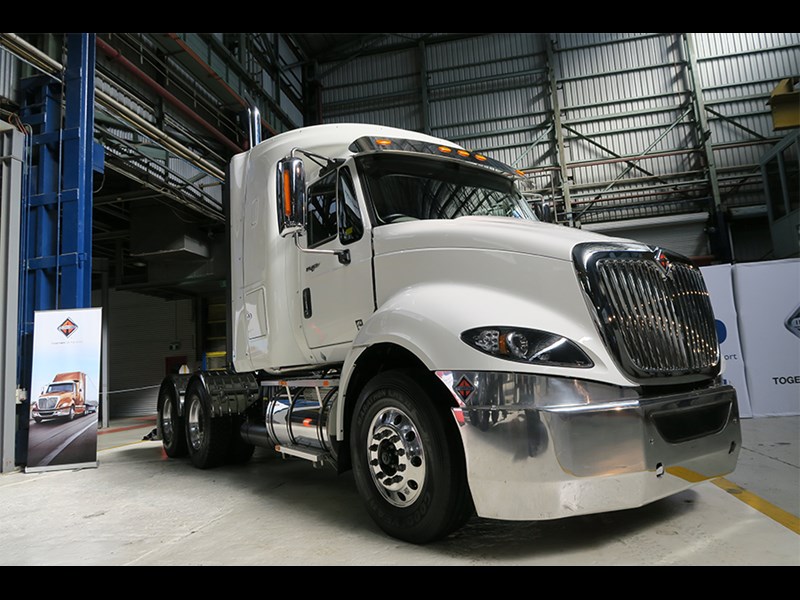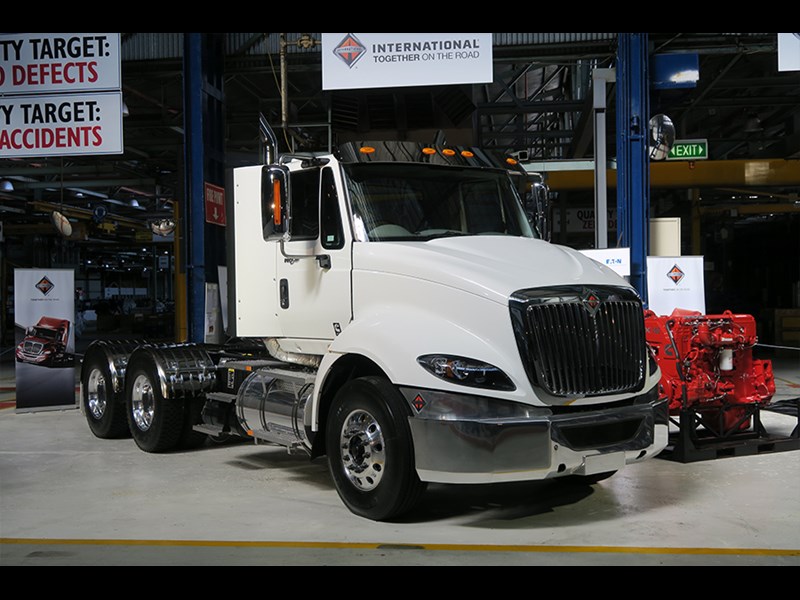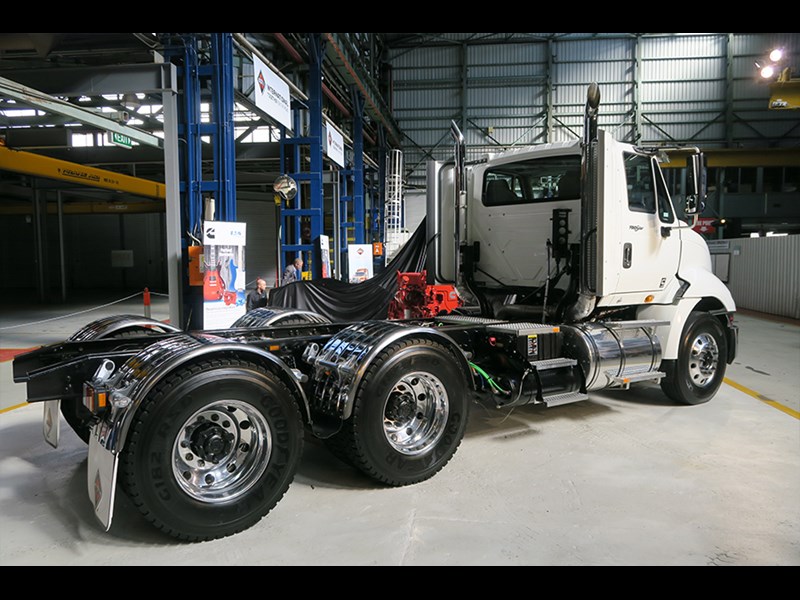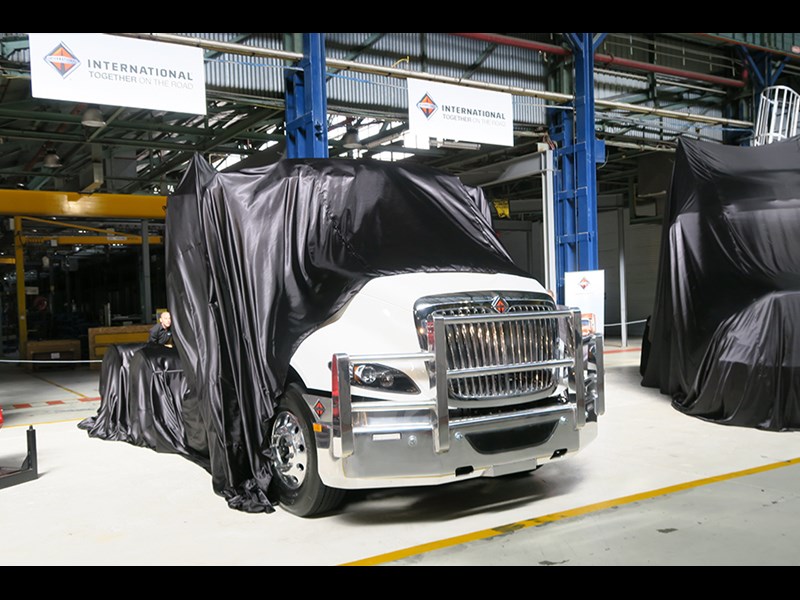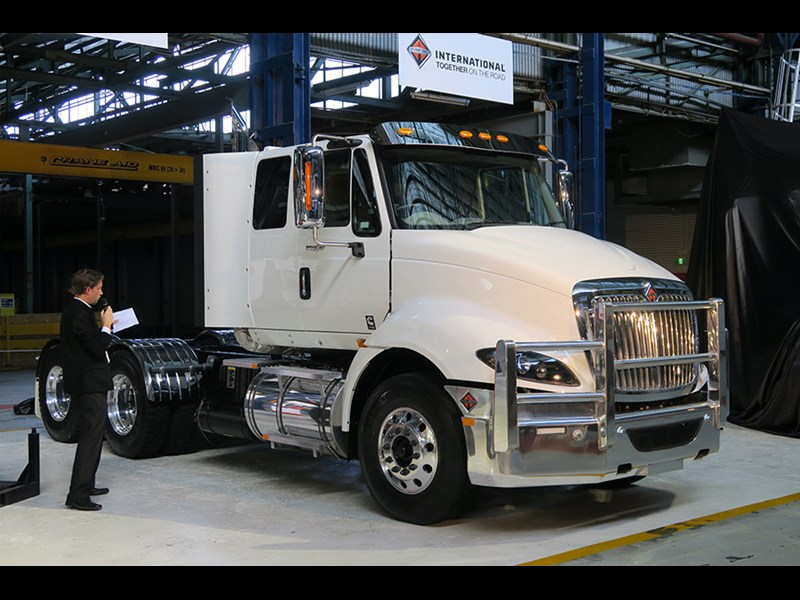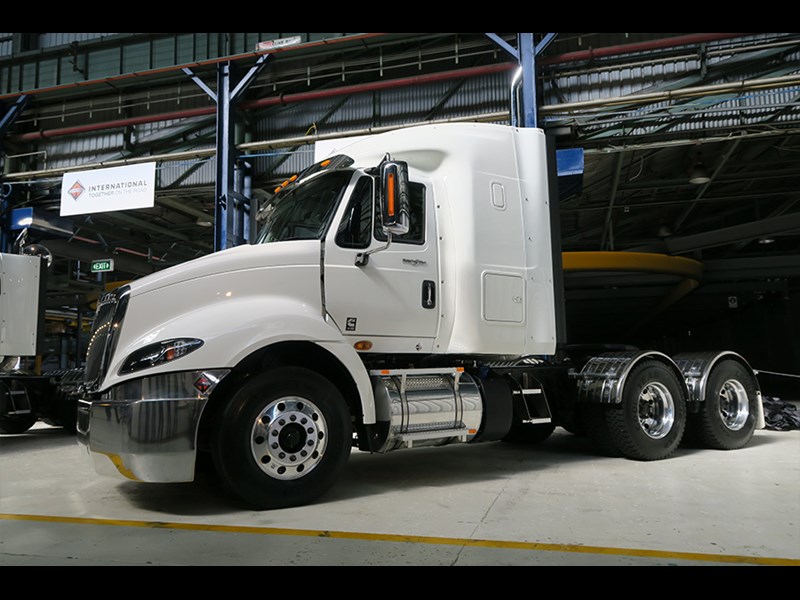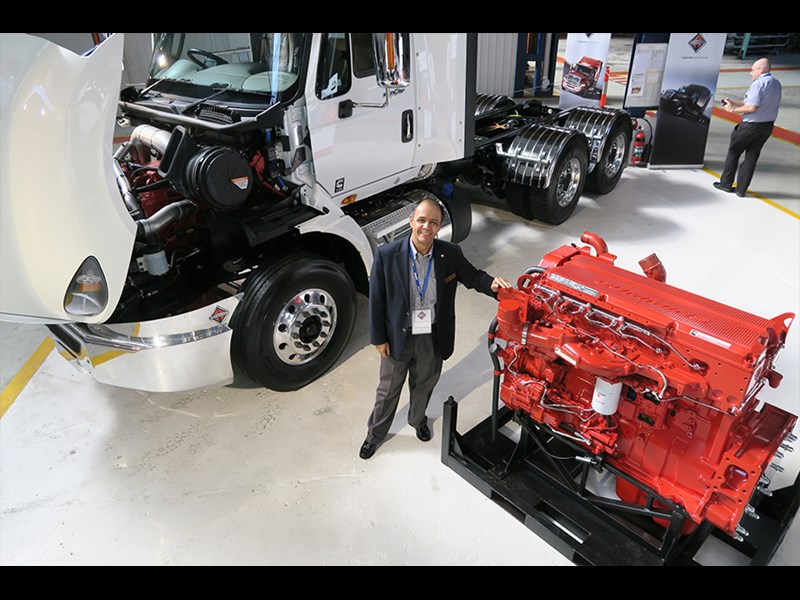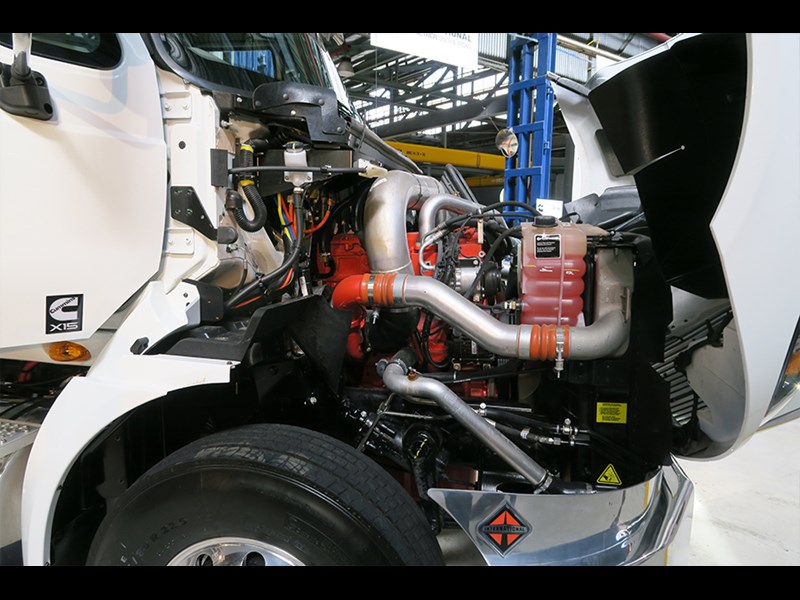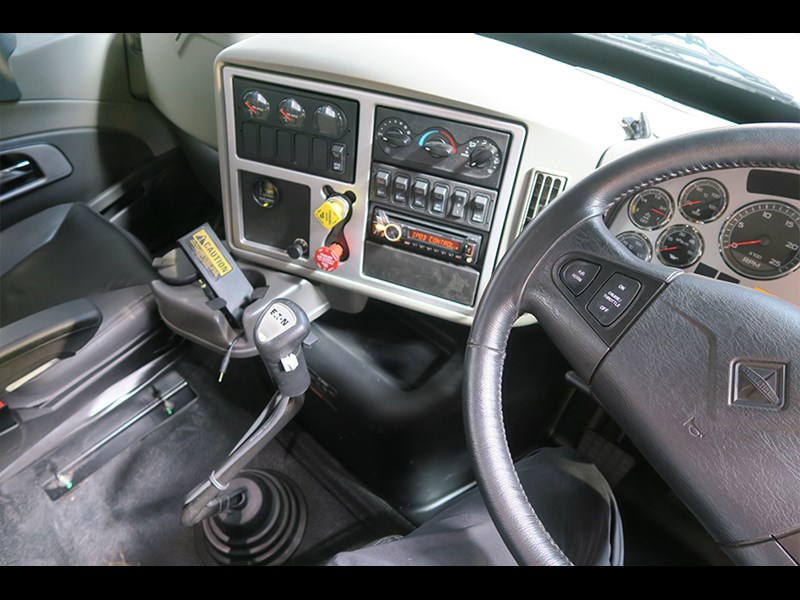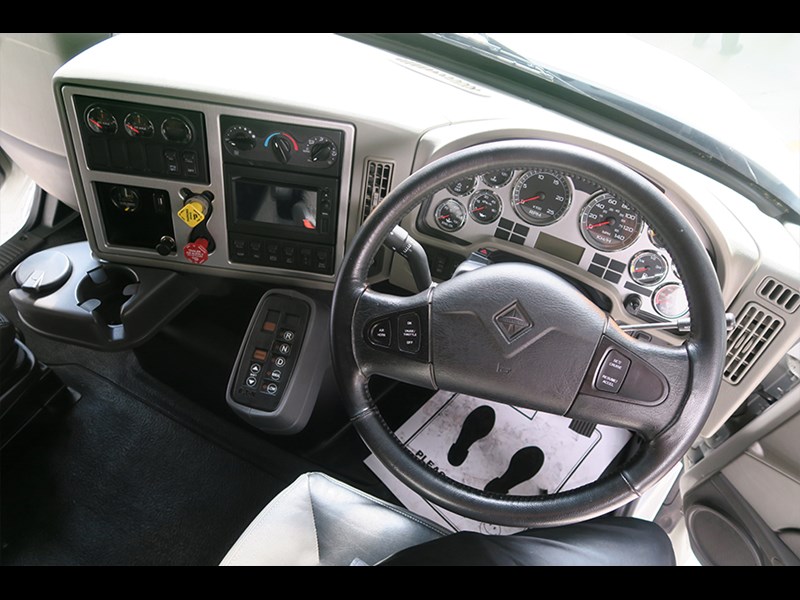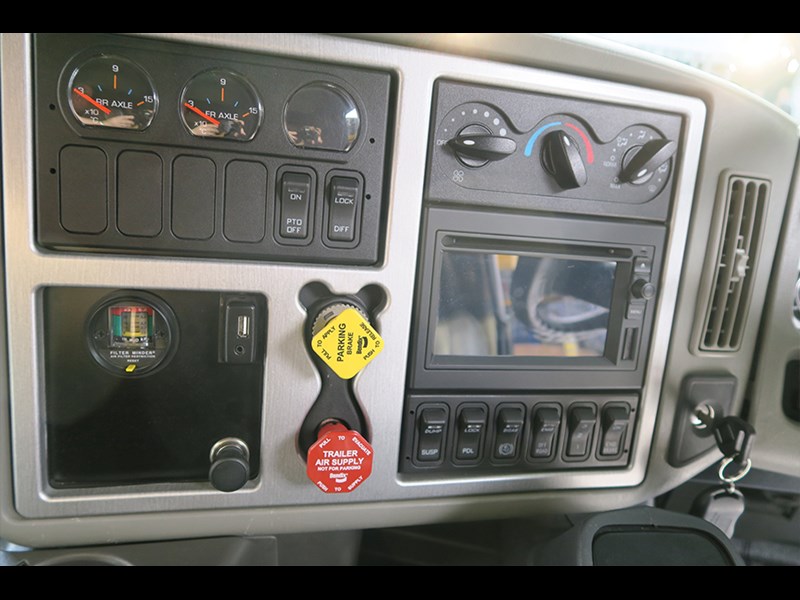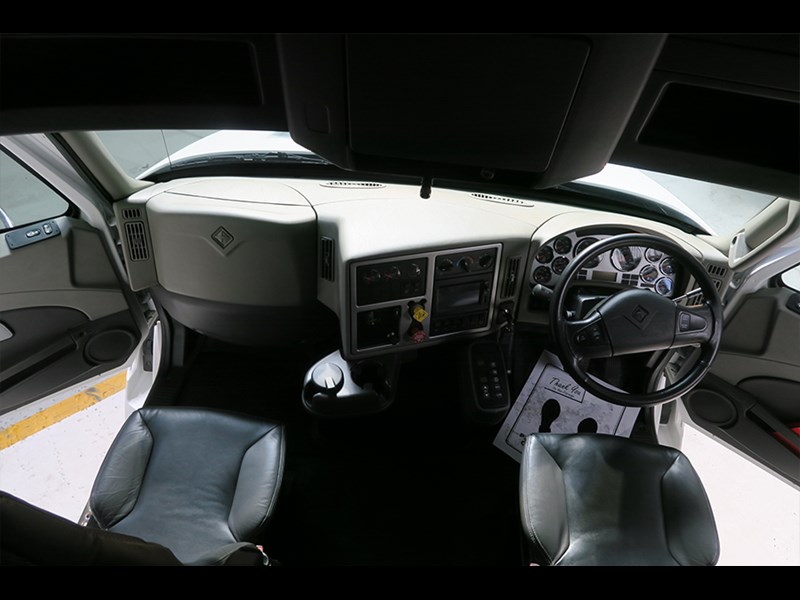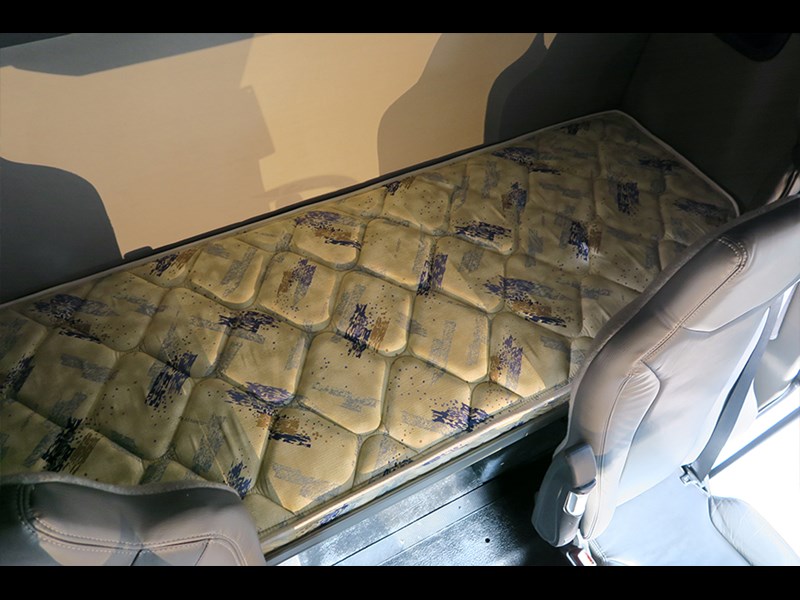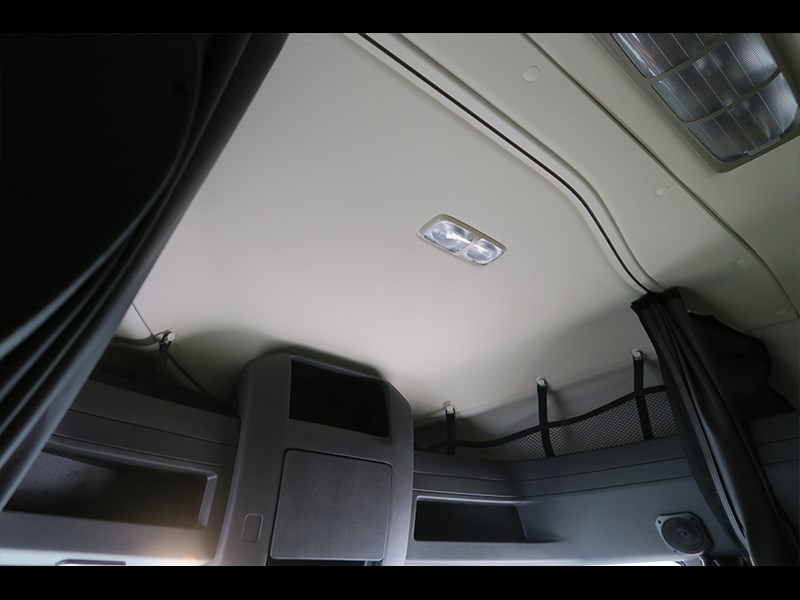 Storied brand unveils slick bonneted Prostar day cab and tipper, extended cab, and sleeper

International's tilt at returning to Australian prominence will centre on four Prostar versions marketed through Iveco and related dealerships.
Flagged by Navistar at the last Brisbane Truck Show, the project, which is just short of two years in the making, made its official debut this week with unveilings to dealers and the industry media.
"Having the International product added to our very extensive product range already, having the conventional 15-litre, is a real cap across out entire product range," Iveco Australia and New Zealand MD Michael Jonson says.
While the final dealership network set-up is still being finalised, Australia and New Zealand executive GM Ray Osgood of parent firm CNH Industrial (CNHI) reveals Iveco's sister-dealerships for CNHI's agriculture-focused Case IH will have a role.
He also noted name-checked the 15-litre Cummins engine, saying it was "something we haven't had in our range" and – with 100 trucks said to have been spread through about 70 dealerships – suggested that perhaps there were not enough.
Iveco says an initial list of outlets is expected to be announced in the coming weeks.
 "Our preference is to begin operating through a core group of dealerships that meet our stringent requirements and then strategically increase the network footprint through the appointment of additional dealerships – these could be standalone International dealerships and or parts and service outlets." Iveco Australia dealer development manager Matteo Gambaro says
"From a parts and service perspective, we're also fortunate that Iveco full line dealerships and service and parts outlets already have a thorough knowledge and understanding of much of the ProStar's componentry thanks to a number of existing Iveco models featuring Cummins, Hendrickson, Eaton and Meritor equipment, as well as their ongoing support of the previous generations of International products.
"Further to this, I can confirm that all International dealers will also be authorised Cummins dealers.
"We're confident that our initial Dealer appointments will be well positioned to suit the majority of ProStar buyers in metropolitan and rural areas, with this support to only get better as the year progresses."
International engineering manager in Australia Adrian Wright noted that the launch presentation footage eschewed North American images for that of other countries where higher weights, harsh conditions and multi-combinations were comparable the Australian experience.
The design of the right-hand-drive cab and aerodynamic front end and other innovations for Australian conditions were a joint effort US-Australian effort.
But Wright described the present iterations as 'Phase 1'.
"The combination of the latest engine technology from Cummins and superior aerodynamic performance saw the prototype return some impressive fuel consumption figures in local, real world testing," Wright says.
"Aerodynamics makes a big difference to truck fuel efficiency – about half of the fuel that the truck uses goes towards pushing it through the air, so if you achieve a 10 per cent improvement in aerodynamics this translates to about a 5 per cent improvement in terms of fuel economy.
"Compared to some more traditionally styled, flat fronted vehicles, the ProStar is as much as 10 per cent more aerodynamic. Even running some basic numbers the fuel savings – and therefore cost savings – that can be made over the life of the truck are enormous."
Wright emphasises the visibility advantages helped by the nose design and wraparound windscreen.
"The line of forward vision for the driver onto the road ahead is unobstructed thanks to the sloping hood, lower placed instrument panel and wrap around windscreen," Wright says.
"The ProStar again boasts best-in-class performance in this area comparing very favourably to other conventional cabs and even cab over trucks."
Crucial details
All vehicles will be powered by the latest E5 Cummins X15 SCR engine producing 550hp (410kW) and 1850 lb ft (2,508 Nm) of torque.
It features high pressure injection and the Cummins Emissions Solutions (CES) system to comfortably meet Euro5 emissions requirements.
Cooling is through an 'Over and Under' system with CAC above radiator and Horton Drivemaster air operated two-speed fan drive, ensuring optimum performance in hot Australian conditions.
Coupled to the engine is a choice of either an Eaton 18-speed manual with the Eaton UltraShift Plus 18-speed automated manual is optional.
Power to the rear Meritor tandem axles is via a Dana Spicer SPL driveshaft and traction is aided by power divider lock and cross locks on both rear drive axles.
Up front, the models use Meritor MFS axles with aluminium alloy hubs for reduced tare weight while suspension is three-leaf parabolic taperleaf with 6,500kg capacity.
Rear suspension comes courtesy of a Hendrickson Primaax-EX Air Tandem set-up with 20,900kg capacity. 
The day cab comes with a 4.3 metre wheel base "which allows you to meet that critical dimension of 5.4 metres from the bumper to the centre of the fifth wheel".
Bumper to back of cab lengths are 112 inches, 138 inches and 141 inches.
The sleeper cab inner-spring mattress is 2170x700mm.
The tipper wheel base is 5 metres and both are said to be suitable for performance based standards.
Gross vehicle mass and gross combination mass are 24.5 tonnes and 90 tonnes respectively.
Safety stakes
The ProStar features Benix ABS brakes with automatic traction control.
Trucks specified with the UltraShift Plus transmission are also equipped with Hill Start Aid.
They can also benefit from the optional 'ADEPT' package, a suite of innovative electronic features capable of further reducing fuel consumption by up to 6 per cent.
The system utilises load, speed and grade sensing software, making minor adjustments to speed, power and transmission gear selection to take advantage of vehicle momentum for better fuel economy.
The ADEPT package also includes'SmartTorque2 and SmartCoast technology.
SmartTorque2 is the next generation of torque management technology from Cummins. The system senses both the selected gear and overall engine load as a result of the gross vehicle weight, aerodynamic drag and road grade.
 All models come standard with a park brake warning alarm that sounds if the key is off and the driver's door is opened without the park brake being applied.
The trucks have dual, polished aluminium fuel tanks with 720 litres total volume – alternative fuel tanks options are available to meet specific applications. The AdBlue tank is 90 litres.
The models feature front under-run protection and LED headlamps with integrated daytime running lamps for added visibility during day or night.
Foreign contingent
In attendance from Navistar were vice president – global export Federico Palomo, director of sales Dicky Commandeur, chief engineer Marco Anaya and director of marketing and strategy Octavio Gonzalez.
"The return of International to Australia has been eagerly awaited especially given the high standing the brand enjoys here courtesy of earlier models and a very long and successful pedigree," Palomo says.
"These historical aspects aside, we also know that prospective customers in Australia are also extremely excited by the outstanding features and benefits that the new ProStar models will deliver to their operations.
"There was an obvious gap in the local market for a high quality and versatile, yet affordable North American-style truck that could get the tough jobs done with a minimum of fuss."
Specifications
Engine: E5 Cummins X15 SCR engine
Output: 550hp (410kW) and 1850 lb ft (2,508 Nm) of torque
Transmission: Eaton 18-speed manual with the Eaton UltraShift Plus 18-speed automated manual is optional
Driveshaft: Dana Spicer SPL250XL main and SPL170XL inner axle shaft
Front axle: Meritor MFS 14-142A wide track  
Front suspension: Parabolic Taperleaf
Rear axles: Meritor RT46-160GP
Rear suspension: Hendrickson Primaax-EX Air Tandem
Subscribe to our newsletter
Sign up to receive the Owner Driver e-newsletter, digital magazine and other offers we choose to share with you straight to your inbox
You can also follow our updates by liking us on Facebook. 

Trucks For Hire | Forklifts For Hire | Cranes For Hire | Generators For Hire | Transportable Buildings For Hire