High and Mighty
---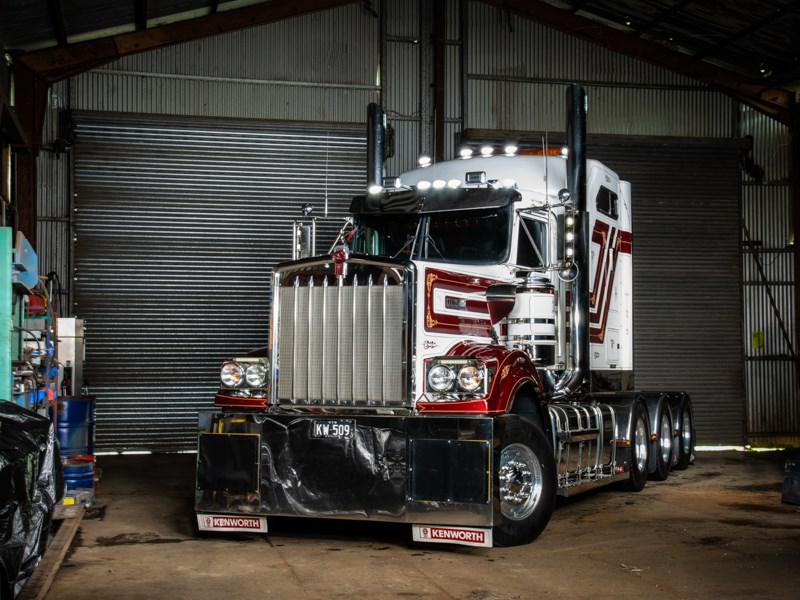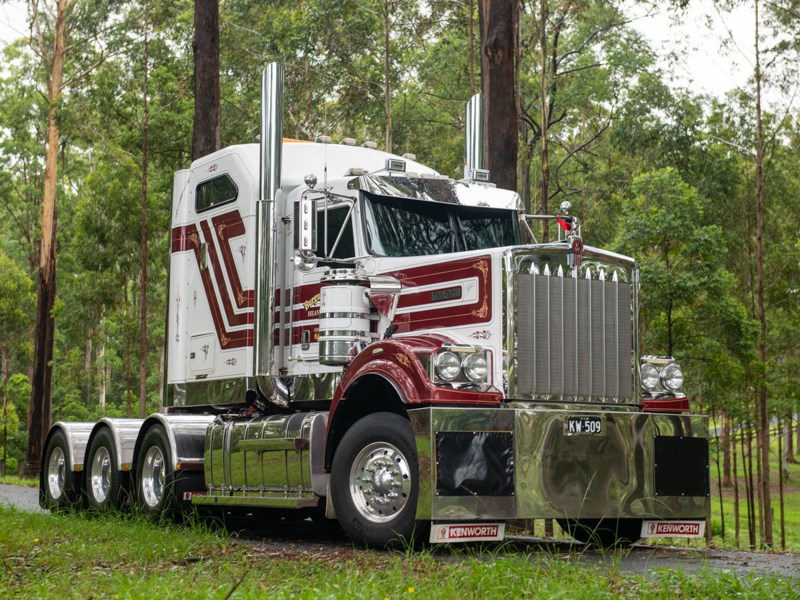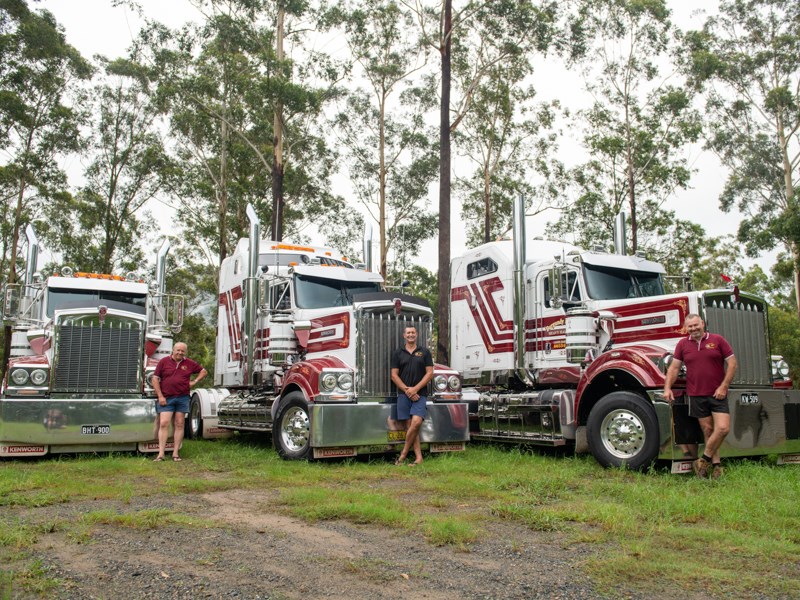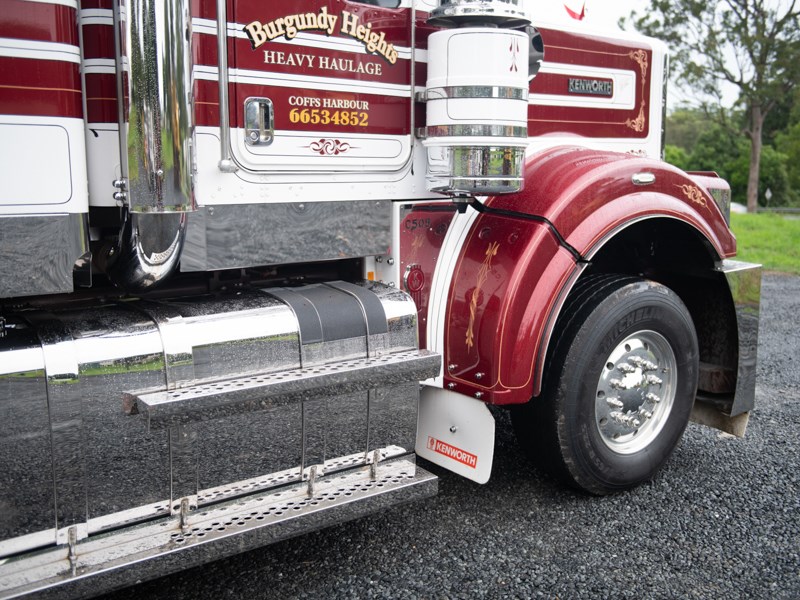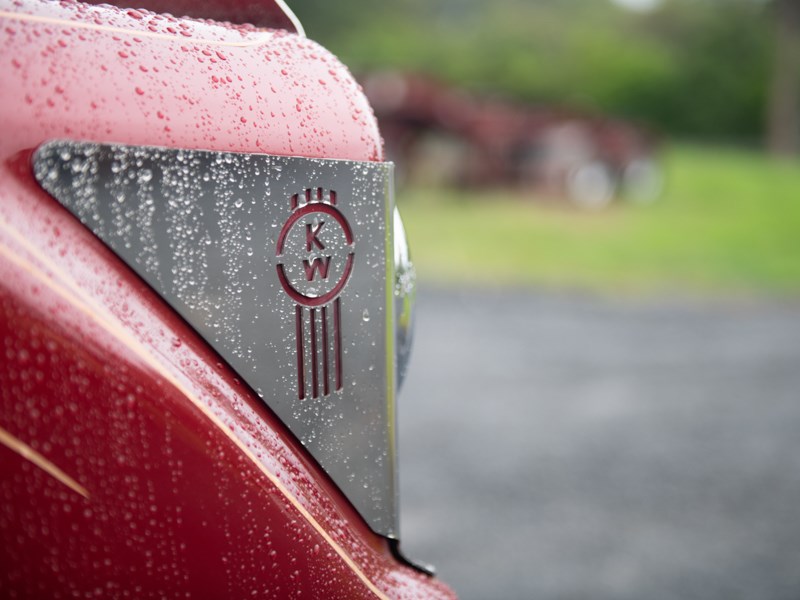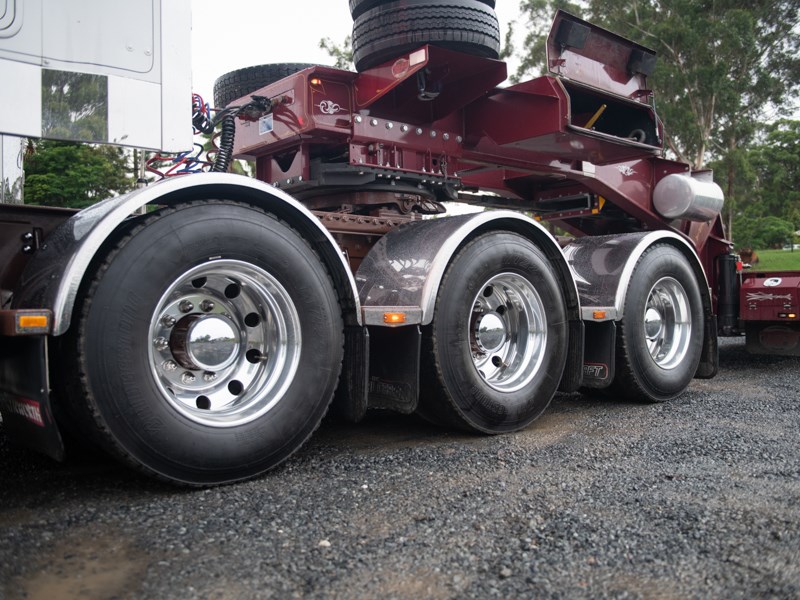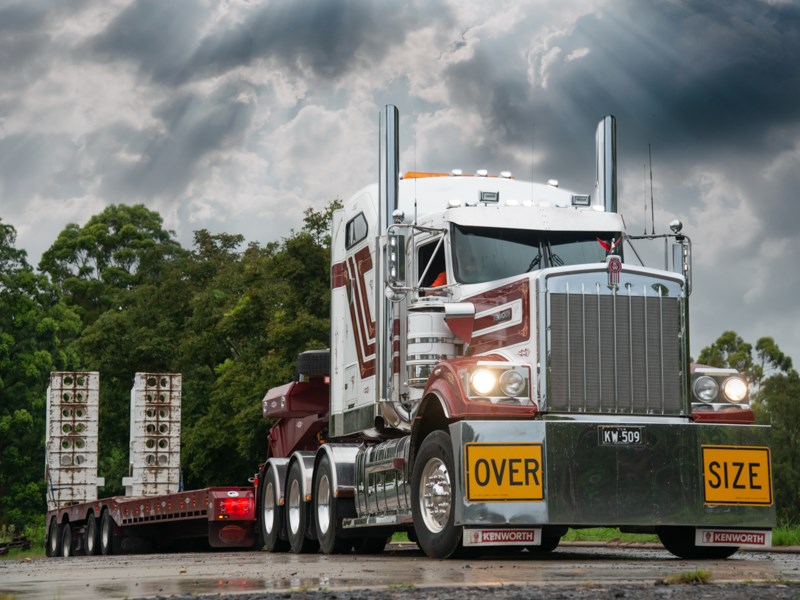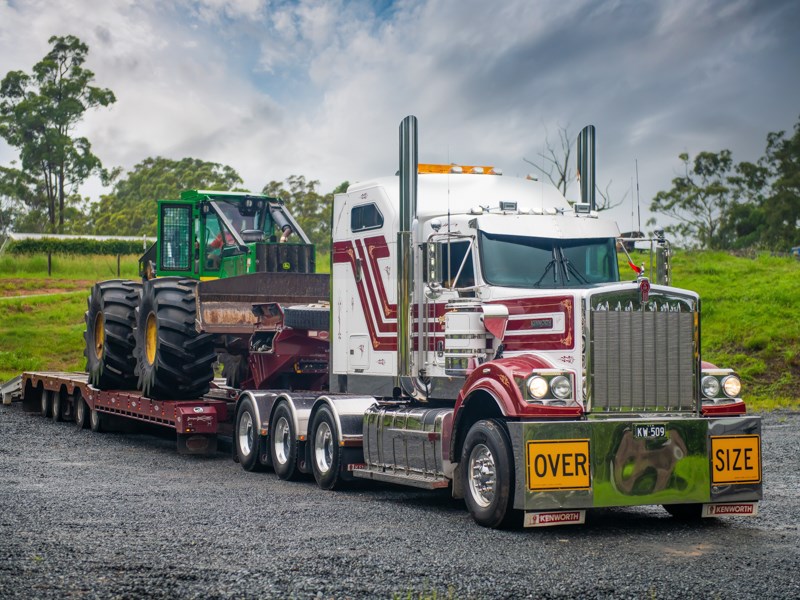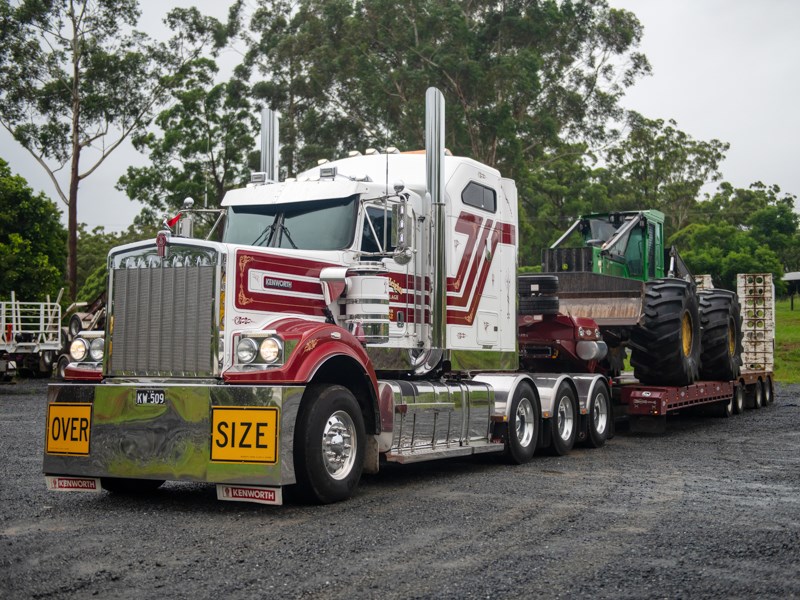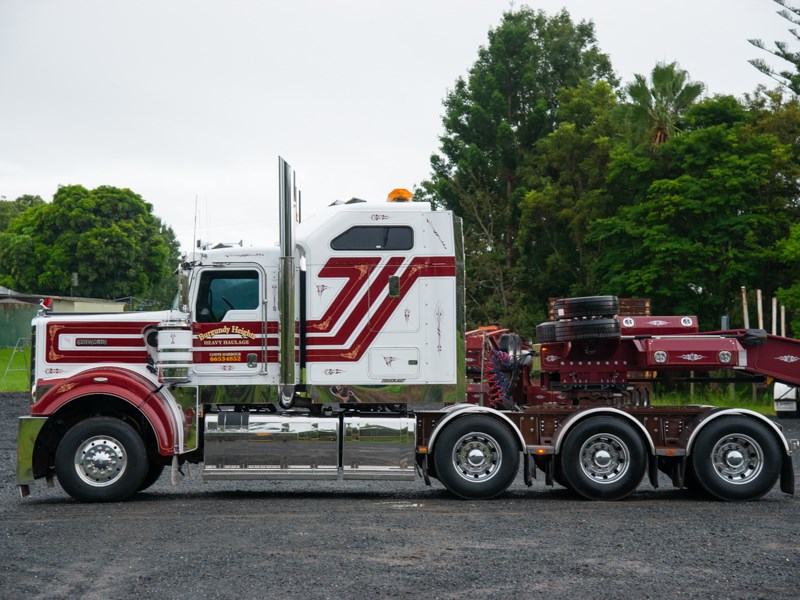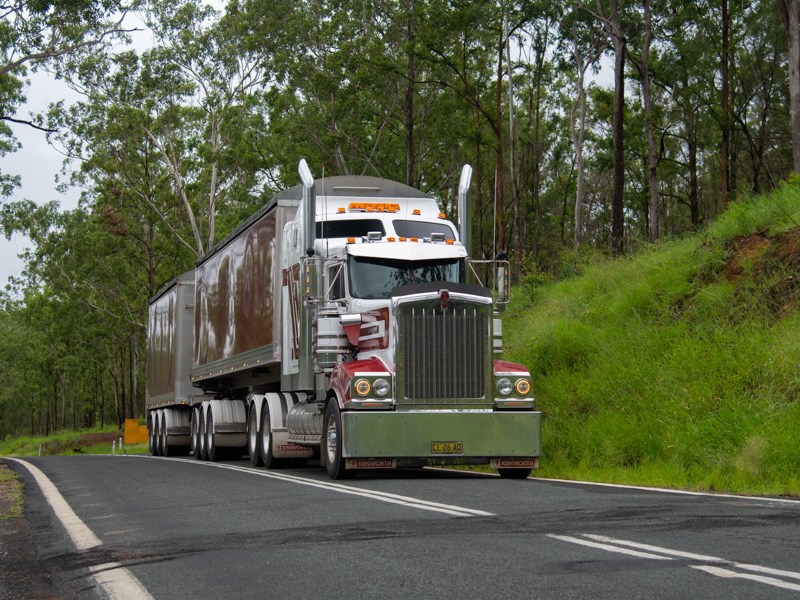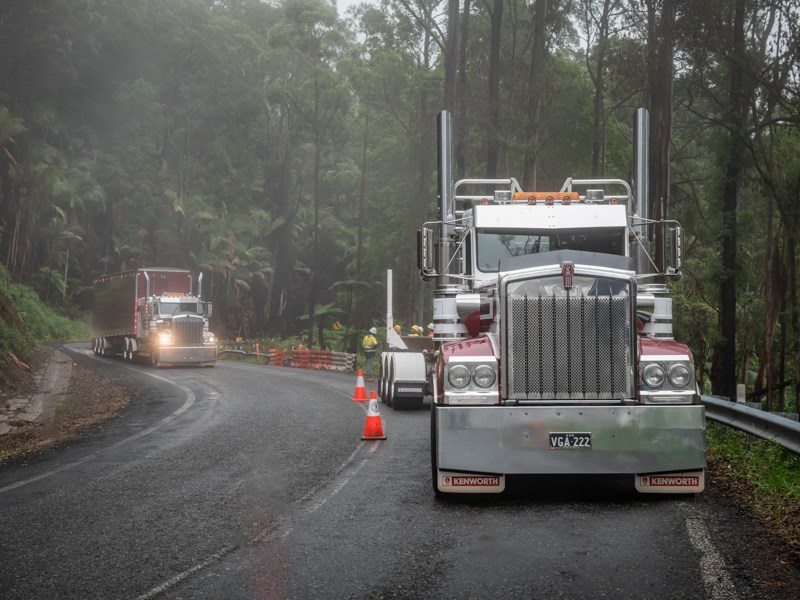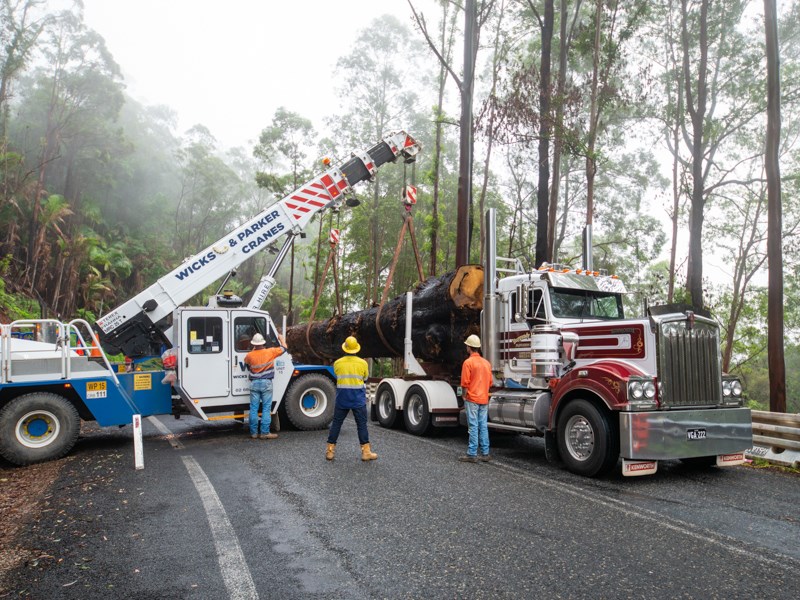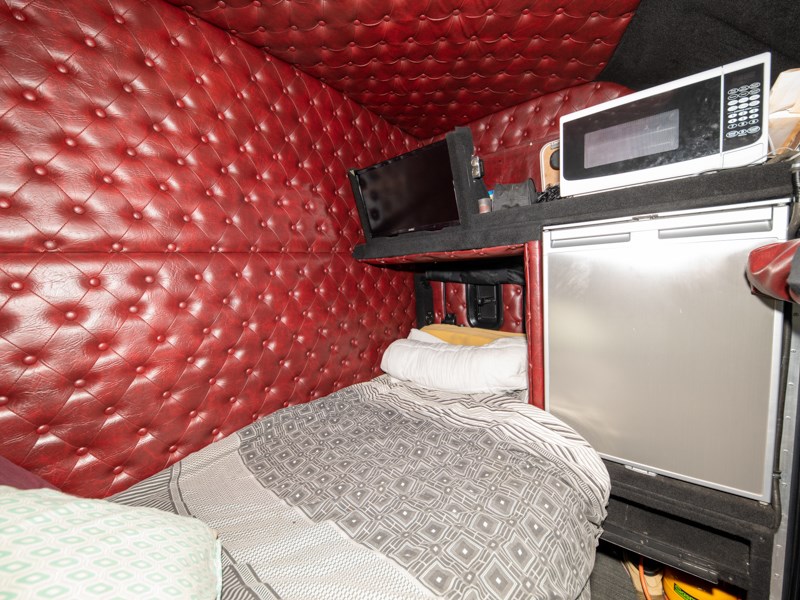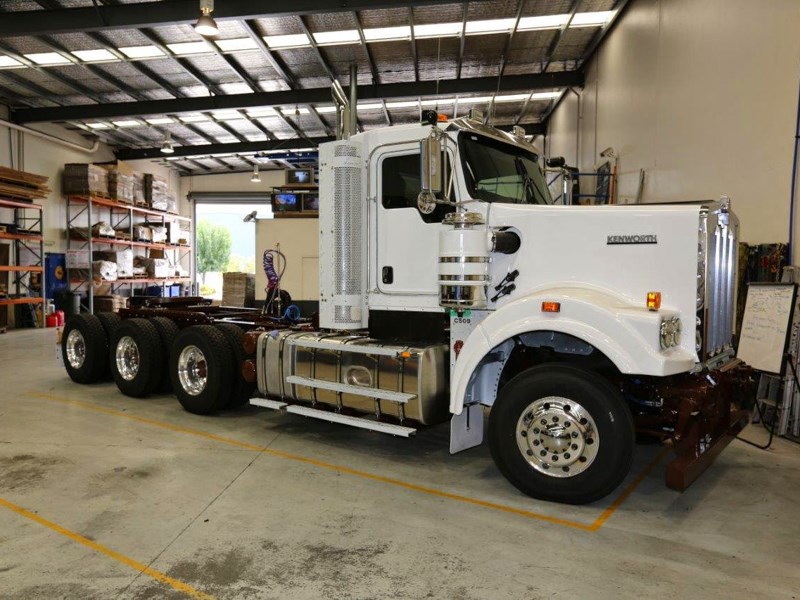 Although not made to order, Jarrod Smith's Kenworth C509 has been modified to perfection both in looks, practicality and performance. Warren Aitken tags along with Jarrod and the Burgundy Heights team into Coffs Harbour's timber country
Let us begin today's lesson by breaking down the variations in truck class. Many of you are aware of the different truck classes, however allow me to remind you. You have your MR class, medium rigid. You have your HR class, heavy rigid. You then move up to you HC, or heavy combination and finally there is your MC, multi combination. That is where it used to stop.
Now, however, there is an extra class, known as your OD class, or 'oh damn'! It's a rare class but designed for specific trucks, like the Burgundy Heights Kenworth C509.
Trucks like this redefine 'big'. It's got a sleeper that could hide all contestants of the '2021 World Hide and Seek Championship'. Its wheelbase is longer than Sergei Bubka's 1994 pole vaulting record. It's got the power to pull the truth out of a used car salesman and it just looks cool, seriously monstrously, cool.
This C509 has shown up at several local truck shows, turning heads so fast that local physiotherapists were documenting a huge spike in strained neck muscle injuries the very next day. It's massively distracting – massive being the operative word. So you will have to forgive me if this story is a little light on information.
As I sat listening to Jarrod Smith, son of Burgundy Heights' founders Dennis and Shirley Smith, my mind kept getting distracted by the larger-than-life Kenworth that was waiting patiently for me to snap shots of. Even now I'm writing this with disturbing levels of drool dripping onto my keyboard. Ok folks, I'll focus. Let us get informed.
---
Living a Legend; Kenworth's SAR
---
I was one of those guys that strained their neck when I first saw this huge unit at the popular Casino Truck show. Saw it, loved it and had to track it down. The first person I stalked was the big man behind the wheel, Paul Watts. Paul's been driving the C509 since it first pulled into the Burgundy Heights yard south of Coffs Harbour. An extremely friendly guy, Paul had the trucks looking immaculate to the point I figured the Kenworth was brand new. He was more than happy for me to do a few shots, then offering directions so I could catch up with Jarrod, the man in charge of Burgundy Heights. So as soon as COVID would allow me I packed up my little Hyundai i30 and went for a tiki tour down south, eager to learn more about this big brute of a truck and what it does.
Upon arrival at Burgundy Heights yard in Bonville I went straight for the offices to track Jarrod. Lesson number one; Jarrod is not that kind of boss. You have to search the workshops or the trucks to find him.
What's in a name?
Jarrod grew up in the company his parents started back in the 1980s and has worked every part of it. Though he makes the big calls now, like specking up the big C509, his preference is still to get in and get his hands dirty.
However, if you're awaiting a magical or romanticised back story for the Burgundy Heights name, like it's named after an area that Jarrod's parents first met, then you're going to be disappointed. Truth be told, when you register a new business and don't have a specific name, they can and will allocate you one. That happened when Dennis Smith bought a small logging business in the central coast area in the mid-'80s. The business came with a couple of W-model Kenworths, a couple of skidders, an old front-end loader and a pile of pine ready to be felled. The complete operation.
This wasn't Dennis's first go at logging though. Originally in the late '70s he accidently found himself behind the wheel when a debt that was owed to him was paid by means of a little body truck. Dennis began using it to start carting for a local sawmill.
Though Dennis may have ended up owning the truck without intent, once he started into the cartage game it was a natural fit. A couple of years later he stepped up, purchasing a Volvo to haul logs to the sawmill. He ran the Volvo for a few years, replacing the old cab-over with a bonneted Volvo before starting to take note of the many Kenworths that were appearing on the roads.
One weekend Dennis and his mates decided to indulge their curiosity and head to see the salesman in Melbourne to investigate these Kenworths. "They assumed the Kenworths were going to be far too expensive," Jarrod says. "But they thought they'd go see anyway."
It turns out the salesman did a great job with Dennis and the boys. Not only was the price more competitive than they'd imagined, but they could build the Kenworth to how it suited them. This was a huge selling point as at that time one of the major benefits of the Volvos was the factory diff locks – a must in the bush. It turns out though, the boys could spec up their Kenworth's the same way. So a boy's weekend away resulted in several new W900 'Big Bonnet' Kenworths getting ordered.
For a couple of years Dennis and his mates all worked their Kenworths pretty hard. They were heavily involved in the clearing and recovery work that went on down in South Australia after the Ash Wednesday fires. "Apparently Dad and Sharpie got kicked out of South Australia for working too hard," Jarrod jokingly relates the yarn.
This brings us back to where we were before, with Dennis and Shirley registering their new logging business and getting allocated the name Burgundy Heights Pty Ltd. The company was originally doing a lot of pine forestry work before moving into the plantation hardwood arena. It was very popular around the area and it saw Burgundy Heights expand quickly to keep up with the workload.

"We took on carting for other crews as well," Jarrod tells me, clearly recalling that it was in the '90s when Jarrod's Kenworth love affair really kicked up a gear as well.
"We bought a second had T900 at Ritchie Brothers; it was our first T900." By the end of that year though the family had ordered five brand new T900s. At this stage Jarrod was still at school, but a fleet of six cool Kenworths in your back yard would be enough to fuel any young man's trucking passion.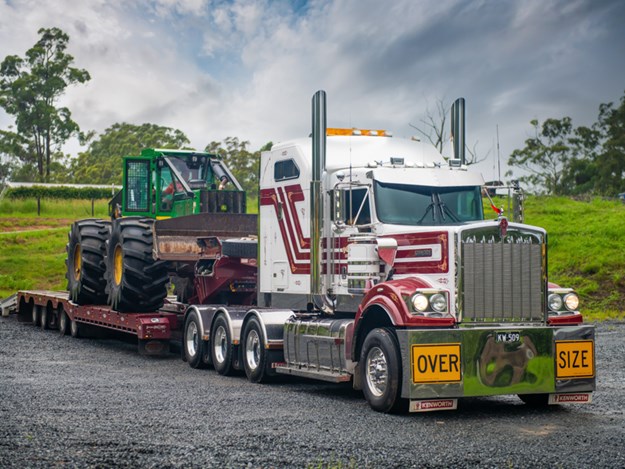 The next couple of years saw the company kept busy and as Jarrod finished school he ended up working with the logging crew fulltime himself. There were changes in the way contracts were awarded and work was given that saw Burgundy Heights scale back on their workload. The focus shifted from plantation hardwood to more clearing and cleaning of areas. Trucks were sold off, trailers as well and new gear was purchased to help the company in its next venture.
I did mention Jarrod loved the T900s though, didn't I? Well, the last of those five new ones were kept; and it's still in service. It's the boss's work vehicle now.
Did I also mention the Smiths aren't just hard workers, they are a family of pretty smart cookies as well. While their business acumen had them adapting with the times, their creativity and experience had them designing and building their own equipment. All in the aim of making their own work more cost efficient.
I'm not the world's best engineer, in fact it's fear to say I wouldn't even crack the top 10, so when Jarrod talked me through a couple of their designs I was looking at him like a dog learning algebra. What I do know is that they have designed and built a harvester attachment that makes stripping the branches back and clearing the logs a lot easier, and it is able to perform efficiently with much bigger logs.
Once their idea got out it was replicated by several other firms, but the Burgundy Heights version has been the most successful. I also noticed several excavators around their yard and was surprised to learn that they build and fit different boom setups to these as well. There is a massive think tank inside that workshop, with Jarrod one of the lead instigators.
So it's no surprise that he was the leading man when it came to building a truck to put in front of their Tuff Trailers' six-row platform. Obviously with Kenworth blood running through both Jarrod's and Dennis's veins there was never a question of anything but a Kenworth. The biggest issue the Burgundy Heights crews have is traction. They're not living on smooth tarsealed highways; they have to take their machines into areas with more humps than a camel's graveyard where traction can be a real issue.
Old-school mindset
At the time Jarrod was investigating the new truck, Paul Watts was over in Western Australia driving tri-drive units. Jarrod phoned him to get his views on how they handled. Paul had worked for the family previously before heading out west and Jarrod valued his opinion. "I've seen what he can do with a log truck, silly stuff, stuff you shouldn't be able to do," Jarrod attests when he speaks of Paul. "And he was the one that convinced me."
Like most people Jarrod was concerned with the idea of steering the big thing but Paul assured him it's not as bad as you think. With that reassurance Jarrod hopped off to Brown & Hurley and told the salesman what he was after. Jarrod recalls with a laugh how excited the salesman was when he said he wanted a C509. "He was telling me 'I've got great news, the C509s are coming out with a new cab'."
The salesman had no idea that young Jarrod was very much an old school truck enthusiast and his bubble burst big time when Jarrod's smile dropped and he replied, "You're kidding me, I suppose you're going to tell me I can't have the traditional doors either!" A very despondent salesman had to admit that no, he couldn't.
The order was still placed though. The decision to go tri-drive with all axles working meant a fair bit of maths. Jarrod still wanted the chassis as short as possible so it could fit under the then rules for towing his six-row platform. In order to have diff locks and cross locks fitted the axle centre spacings were out to 1500mm, but the job could be done.
The final decision was bunk size though. Up until this point in Burgundy Heights' history their trucks had all been day cabs. There wasn't a need for sleepers with the work they undertook. The 509 was coming with a 50-inch bunk, but before everything started Jarrod went and checked out a couple of other C509s that were sporting imported 60-inch bunks.
"I looked in and looked to the back and thought, 'Oh yeah, that's a good size bunk." He added in that it makes sense to have a big bunk, if you're going to live in it you want to have a decent sleeper. "Also with a tri-drive truck you've got a lot of room between the back of the cab and the turntable; hell, you could have an 80-inch bunk."
So a quick price check and "hell yeah, might as well stick the 60 on then" was the comment to his salesman. Sadly though, it wasn't that easy. The factory rang Jarrod to inform him that with the chassis length they couldn't mount the suspension correctly for the 60-incher. Being the creative engineering whiz that he is, his response was, "Well, send up the bunk, send up the truck and I'll fit it." He didn't, though I'm sure he could have. Instead he contacted the guys at TruckArt in Wagga Wagga and had a chat. They actually offered to build and fit a whole bunk for him, so the day cab tri-drive monster went from the factory to Wagga Wagga looking like one of the ugliest trucks around. However I'm still hunting for photographic evidence.
Modifications list
Once the bunk was fitted Jarrod sent it to RC Metalcraft to get the final touches added. Jarrod had made his desires pretty clear with the RC boys. He wanted it to look very straight, very simple. So the air tanks got moved, the battery boxes moved, the tanks got wrapped, big stacks added, stainless added to hide so much. I did ask Jarrod for a list of what was done, and he pretty much ran out of ink halfway through the list.
It's one of the most highly modified rigs around. When you look at it though, between the work of TruckArt and RC Metalcraft it just looks perfect. It looks made to fit.
With it looking the part and turning heads, keeping photographers like me in camera bliss, the big question is, 'Does it do the job?' "Mate it is awesome! Everything does exactly what it's meant to," says Jarrod with a massive burst of positivity, adding "the traction is unbelievable".
It's about now that Paul stuck his head in the office and Jarrod queries him about how many times in its 300,000km it's been stuck. That made Paul think. I sat there and could hear the cogs turning, could see the smoke coming out as he pondered the question. "Maybe twice," he reluctantly admits. With almost 8000 engine hours on it, that's pretty bloody good. Jarrod chips in, "You'd be amazed where we take this thing in the bush; to places you wouldn't take your 4WD." Considering I'd lose my i30 in a decent pothole I can only but imagine.
When you have a fleet of stunning Kenworths, from an old school T900 to a new 900 Legend, and some 9-0s as well, it can be very hard to stand out, but not in this case. The Burgundy Heights C509 is just a beast of a truck. Yet it's also the perfect truck for the role it does – a well-designed and put together truck by a family and company renowned for their engineering feats.
A big thank you to Jarrod Smith and Paul Watts for their time and for allowing me the opportunity to snap some photos. My local physiotherapist is also still thanking them as she works out the strained neck muscle from way back at the Casino Truck Show. Cheers boys!
Subscribe to our newsletter
Sign up to receive the Owner Driver e-newsletter, digital magazine and other offers we choose to share with you straight to your inbox
You can also follow our updates by liking us on Facebook. 

Trucks For Hire | Forklifts For Hire | Cranes For Hire | Generators For Hire | Transportable Buildings For Hire